Analysts
Industry experts pave the way forward
We're delighted to have leaders from varied industries share their insights about digital innovation and what's accelerating the enterprise in 2021.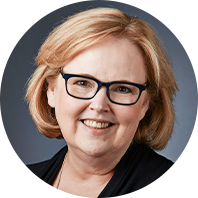 Maureen Fleming
Program Vice President for IDC's Intelligent Process Automation research, IDC
In this role, Maureen Fleming focuses on a portfolio of technologies used by enterprises to speed up, drive cost out of and support a customer-centric approach to business operations. She especially focuses on the convergence of AI, machine learning and automation and how that combination changes the economics and benefits of process improvement. With more than 20 years of industry and analyst experience, Maureen worked at both software startups as well as established enterprise software companies.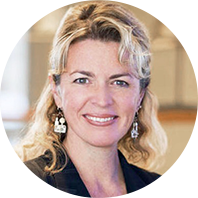 Financial Services
Julie Conroy
Research Director, Aite Group
Julie Conroy is Research Director for Aite Group's Fraud & Anti-Money Laundering practice and covers fraud, data security, anti-money laundering, and compliance issues. Ms. Conroy has more than a decade of product management experience working with financial institutions, payments processors, and risk management companies. As Vice President of Product Solutions at Early Warning Services, she managed a suite of fraud-prevention services that provided clients with over US$1 billion a year in loss avoidance.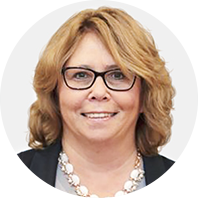 Insurance
Deb Zawisza
Vice President of Research and Consulting, Novarica
Deb Zawisza has expertise in insurance technology leadership and transformation with over 25 years of experience. Prior to joining the firm, she was SVP/CIO for Claims/Loss Control at Travelers Insurance, SVP/CIO/CTO for a life and annuity insurer as well as a management consultant for PwC. Her research and advisory work is focused on P/C and L&A trends and solutions, Agile and digital transformation, WC and Claims.
Registration form
Join us from wherever you are. Participation is free of charge.
Thank you for your registration!
We will send you an email with the further event details in the nearest time