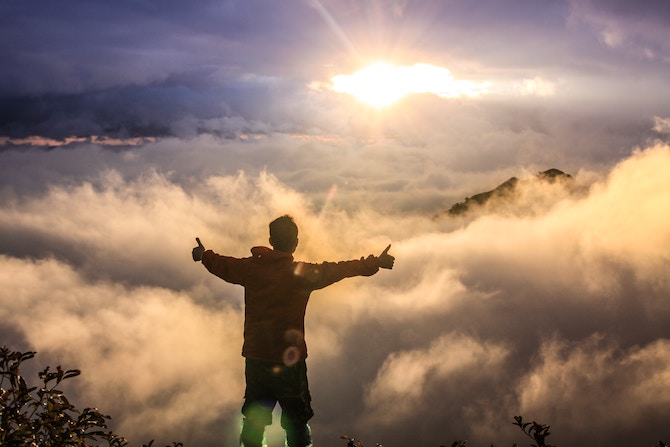 The year 2018 almost over. It's a perfect time to share our achievements, success and reveal "138" secret. We hope that this year was also productive and positive for you. Without you, we would not get these outstanding results.
Let's count...
Do you remember the Austria population from the last year holiday article? 8 million – was also the number of our users. 365 days after the number of our users is equal to the population of Sweden, what is nearly 10 million people! 50,000 of them use our apps daily, and 500,000 – monthly. Thank you for trusting your documents and business cards to us.
At the same time, you keep us motivated by rating and writing reviews. In 2018 you gave us 380,000 stars, almost 9 times more than last year, with an average rating of 4.7. You also wrote 6300 reviews, and we replied 80% of them!
Here are a few reviews from our happy users.
FineScanner, AndyArtPhoto: "Great app for the road warrior. Works great for documenting receipts while on the road. Allows me to create either PDF or jpeg and select the size for emailing."
Business Card Reader, Souvik Aswad "Wonderful. This app has been so helpful to me! I do a lot of meetings and need to save many business cards. Great engineering on the backend I must say. Very accurate as well."
TextGrabber, "EVERYONE NEEDS THIS! This is so exciting! I've spent years transcribing documents and this wonderful little app does it for me! An absolute "must have" for every researcher!"
Here is a small catographic with the main figures:
In the upcoming year please write us more. Your reviews help us to plan our product development.
This year we made over 100 releases bringing tons of new features and improvements. App store editors also acclaimed our efforts – the apps were featured in AppStore and Google Play 47 times.
Let's put everything in order and look at our main updates and milestones.
What we were working on
Business Card Reader
This year our Business Card Reader for iOS turned 8 years, yet we do not stop improving it. We've added smart search in social networks, helping to find the contact from the scanned business card in Facebook and LinkedIn and add its profile to the card.
See how this works:
Also, if contact photo is missing it will be added automatically from Facebook.
Recently the Business Card Reader for iOS camera became sharper than ever thanks to 60 frame per second support. The image is now smoother, business card borders are recognized faster, and handshake won't blur the image. Compare yourself:
FineScanner
This year our alternative to an office scanner has got a major redesign for iOS. We studied user experience and rethought the interface of the app. FineScanner iOS now looks like this:
Importing images to FineScanner iOS is now simpler and more convenient:
And with the iOS 12 release, FineScanner and Siri became best friends: you can quickly open scans using Siri Shortcuts. Just add one to a file, set a command and Siri will open it at your will:
Siri can also show a document preview from FineScanner in Spotlight search results:
Just like in Business Card Reader, the FineScanner camera now supports 60 fps. The auto crop is now even faster, the image is not blurred, and text recognition is improved.
TextGrabber
The most notable of our apps this year is the new TextGrabber for iOS and Android that performs the on-the-go translation in real time.  This technology works for 100+ languages online and 10 languages offline:
We are aware that some active TextGrabber users have vision disorders. Specifically for them, we improved VoiceOver in iOS significantly. Here is how it works in real time:
TextGrabber now supports fast image import for recognition via Share button:
Just like FineScanner TextGrabber now also works with Siri. If you ask Siri it can open last gallery photo directly in TextGrabber.
Phew… This seems to be all about the updates!
Where we traveled
Now let's remember this year's main events in which our team took part.
January
First of all, we went to Las Vegas heat for the largest technology show — CES. New products from the fair set this year's trends: Google featured Google Assistant, and Samsung advertised their own smart device ecosystem.
March
MWC 2018 that took place in Barcelona brought us Samsung Galaxy S9, new information on the 5th generation mobile network, magnificent ultra-light and flexible material called graphene and a car of the future – BMW i3.
May
In May sunny California greeted us at the Google I/O. Among other news, Google announced updates to the Android camera and on-device machine learning tools. We already use these features actively.
June
Traditionally in June Apple at the WWDC (Worldwide Developers Conference) told us about the "amazing, beautiful and stunning" features at iOS: Siri voice commands, Memoji, upgraded AR and many other features were announced. We have some of these already built-in, and you use them!
October
Yet the main event for us was our own ABBYY Technology Summit that took place in October in Las Vegas. There we stepped into the digital transformation and defined our technologies key development vectors for corporations and developers.
As you can see the year was quite productive! We made 52 new blog posts with Mobile Monday tips for mobile productivity. Using these tips, you'll become a real smartphone guru! We've added 28 videos and tutorials to our YouTube channel helping you to use our apps.
Our goal in 2019 is to make your Business Card Reader, FineScanner and TextGrabber experience more than ever before and to achieve 4.9 stars rating from you. May your plans in the new year become reality and exceed your boldest expectations! By the way, our 2018 exceeded our expectations by 38%!
Happy holidays!
Your team,
ABBYY Mobile
Subscribe to our newsletter
Enter email and get FineReader PDF Mobile with 1 month premium for free!
Your subscription was successful! Kindly check your mailbox and confirm your subscription. If you don't see the email within a few minutes, check the spam/junk folder.
Your subscription was successful!