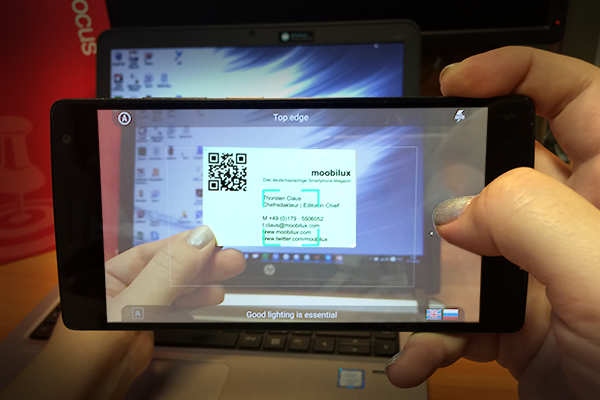 Warm greetings to all the Android users out there! Love cool new tech and awesome updates? Good! Us, too! We recently wrote about a bunch of new features available in BCR for Android. With this next update, we added more, and now it's time to tell you about them.
1. Back is always at hand
We added color filters and size optimization to make the back image of your business card brighter and prettier. We've also added an autocrop feature for all the lazy perfectionists out there. After you take a photo of the back, the app crops all the extra-pieces and makes the colors brighter. Of course, you can disable this feature: look for Enhance images in the Settings.
2. Back recognition
The text on the back of a business card is now available for OCR, just like the text on the front. The actions are simple:
In the editing mode, scroll down and choose Add back image
Take a photo of the back – all the recognized text will be saved in the Notes
Now, viewing this business card in the app, you will see the photo of the back in the Images and the recognized text form the back – in the Notes.
3. QR code reader
Sometimes we meet those creative people who just put a QR code on their business cards or add it as a bonus. We've put a pinch of fairy dust code into BCR, and now it can turn QR codes into text! All the data will be saved in the Notes.
4. Exporting your database in Outlook
If you like to keep your contacts in MS Outlook and would like to have all the information from business cards there, try our Export to Outlook! Your database will be exported in CSV format. Еmail with exported file and instructions on working with the base will be automatically created.
Update your BCR Android to the latest version, try new features and don't forget to leave a review in Google Play! Any feedback gives us a food for thought and helps make our apps even better for you.
Subscribe to our newsletter
Enter email and get FineReader PDF Mobile with 1 month premium for free!
Your subscription was successful! Kindly check your mailbox and confirm your subscription. If you don't see the email within a few minutes, check the spam/junk folder.
Your subscription was successful!