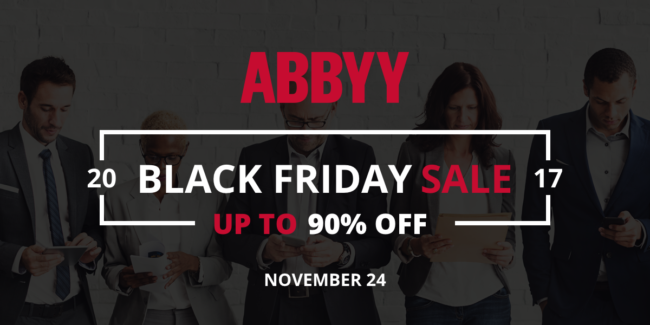 On November 24 starts Black Friday - the world's largest sale. On this day, almost any thing can be purchased either completely for a penny, or with a good discount. We gathered for you 5 interesting facts about Black Friday and hurry to share them!
On September 24, 1869, the U.S. financial sector descended into chaos after rebel speculators Jay Gould and Jim Fisk attempted to corner the nation's gold market. The robber barons hoped to make a mint by driving the price of gold into the stratosphere, and to help pull it off, they built a network of corruption that extended from Wall Street and the New York City government all the way to the family of President Ulysses S. Grant. The conspiracy finally unraveled on what became known as "Black Friday", but not before Gould and Fisk had dragged the entire U.S. economy to the brink of catastrophe. Here is an issue of New York Herald for November 1871, it describes lawsuits against Jay Gould and Jim Fisk.
Black Friday is not an official holiday, but many employees take time off this day, except for retailers, since on that day the flow of customers is significantly increasing. On Black Friday shops open very early - around 5 am, and some of the largest retail chains - even at midnight.
Buyers in the US are ready long before Black Friday to line up in front of stores to make a profitable purchase. There are cases when people spent almost 2 weeks near the store to be among the first to buy goods with a huge discount.
The first online sale on Black Friday in Russia took place in 2013. The first pancake was a bit tricky - in the first minutes, the webpage of Black Friday 2013 collapsed. The organizers did not expect such a large influx of visitors. The site was restored only by the morning of the next day.
The fact-advice: on Black Friday it's better not to buy toys, since before the New Year and Christmas discounts on them are even greater.
We are also well prepared for the day of crazy discounts - go to our Black Friday landing page to make sure yourself! There you will get discounts up to 90% on the premium version of all OCR ABBYY mobile apps!
Well, after the Black Friday we are waiting for you on a visit to Cyber Monday - the last day of the online sale for those who did not have time to grab some stuff on the weekend.
Subscribe to our newsletter
Enter email and get FineReader PDF Mobile with 1 month premium for free!
Your subscription was successful! Kindly check your mailbox and confirm your subscription. If you don't see the email within a few minutes, check the spam/junk folder.
Your subscription was successful!