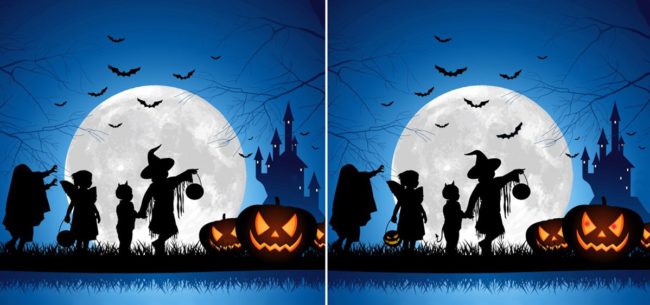 31 of October is the day when people put on different strange clothes, ignite pumpkin lights and celebrate a horror feast – the Halloween! Today we are going to tell you 6 interesting facts connected with this sinister fete day. ABBYY Mobile's contest in the end of article is awaiting the bravest readers.
Well, now you're scared enough? Let's talk about some pleasant things then. We decided to make a spooky contest for you - as it was in the last year. What should you do? Find 10 differences between two pictures in the very beginning of this article. Find them all and send an email at mobilegift@abbyy.com telling or showing us where they are. Put "Halloween 2017" in the subject line. Top 3 fastest and most attentive of you will receive all our apps – Business Card Reader, TextGrabber and FineScanner – as a gift!
Good luck and remember - treat is always better than trick!
P.S. The coolest sale of the year is approaching! We are getting ready for it at full speed, and advise you to keep up! Leave your e-mail on our black-black landing page and be the first to know about the beginning of the sale!
Subscribe to our newsletter
Enter email and get FineReader PDF Mobile with 1 month premium for free!
Your subscription was successful! Kindly check your mailbox and confirm your subscription. If you don't see the email within a few minutes, check the spam/junk folder.
Your subscription was successful!