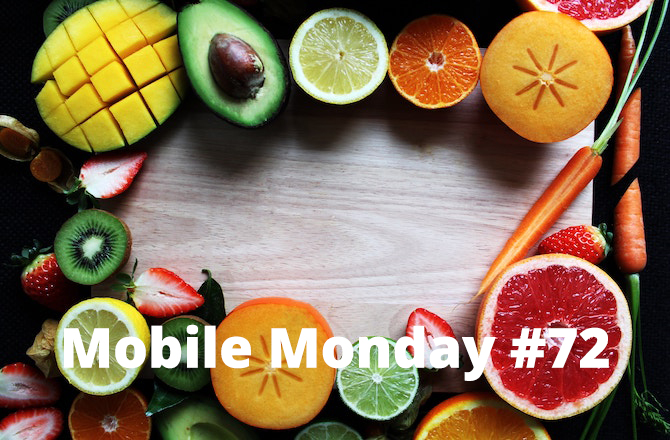 Staying connected 24/7 is not healthy. Luckily, there's a "Do Not Disturb" feature on your smartphone. Also today, we tell you about autocapture in FineScanner Android and how to control your calorie intake by taking snapshots of what you eat.
iOS Tip: "Do Not Disturb" Revisited
In one of our earlier newsletters, we already provided you with some useful tips on using your iPhone's "Do Not Disturb" feature. Today we're going to tell you about some new "Do Not Disturb" options introduced in iOS 12. You will remember, of course, that the main purpose of DND is to silence your phone so that it won't ring or vibrate for incoming calls or messages.
Now DND has become even smarter and can be automatically activated on schedule, on change of location, or even if it knows you're busy because there's a meeting scheduled in your iOS Calendar. The fastest way to set up DND is through Control Centre. On older iPhones with the "Home" button, swipe up from the bottom of the screen. On an iPhone X or later, swipe down from the upper-right corner of the screen.
Now, long-press the crescent icon. This will open the following first four options:
For one hour
Until tomorrow morning
Until I leave this location
Until the end of this event
We want more, so tap Scheduled for more flexible settings.
Of all the newly added options, we find Bedtime Mode to be the most useful. If you schedule a "From ... To" time period and flick Bedtime Mode on, your iPhone will know that you're sleeping. It won't even light up for calls or messages (with regular DND, your phone will show notifications, but won't ring or vibrate). Now, even if you cast an occasional look at your phone, there won't be any new notifications to send your mind into "wake-up mode".
At the end of the bedtime period, your phone will show a Good Morning screen with a weather report for the day – a nice human touch to make getting up easier.
Android Tip: "Do Not Disturb" on Android Pie Phones
In this article we told you all there was to know about the "Do Not Disturb" feature on Android, but a new important function has been added since then, and we think you may find it useful.
In Android Pie, a new tool has been added. It's called "Digital Wellbeing", and it keeps track of how you use your phone (like Screen Time on iPhones). There you can enable a Wind Down feature, which will make your screen black-and-white and enable DND at a certain pre-set time. Now nothing will disturb your sleep. The monochrome mode will ensure that your eyes and mind are not kept awake by the bright screen. You can download the new Digital Wellbeing tool from here, but it should be already installed on most of the newer Android phones.
ABBYY Tip: Using Autocapture in FineScanner for Android
Our mission has always been to help you do more in less time. We do our best to deliver on our word, and in our latest update for FineScanner for Android we have automated yet another feature. From now on, FineScanner will take snapshots for you.
Simply turn on the Autocapture feature in the top-left corner of the camera app and FineScanner will take a picture whenever you point your phone to a printed page. As with all technology, there are some external factors you need to take into account for autocapture to work. For example, the background should be uniform, and there should be a visual contrast between the background and the actual text. Also, make sure that the lighting is good enough so that the text you want to capture is not obscured by shadows.
Watch this video and see for yourself how easy it is:
Why wait? Update now or download the latest version of FineScanner for Android!
App of the Week: Keeping Yourself in Shape
Everybody loves a good meal, but combining delicious with healthy is no mean feat. Some people even think that delicious is the opposite of nutritious! To sort things out, download Lose it! – Calorie Counter. The app will also be of use to conscientious eaters who count their calories.
The app will keep track of how many calories you have consumed, alerting you to bouts of overindulgence. Or, you can type in the name of a product, and the app will tell you the number of calories it contains. You don't even have to type. Just take a snapshot of a food item and the app will give you all the lowdown you need, whether you are doing your weekly shop or ordering at a restaurant.
The app is available on iOS and Android.
That's about it from us for today. See you next Monday!
P.S. You can find the previous issue of this newsletter here.
Subscribe to our newsletter
Enter email and get FineReader PDF Mobile with 1 month premium for free!
Your subscription was successful! Kindly check your mailbox and confirm your subscription. If you don't see the email within a few minutes, check the spam/junk folder.
Your subscription was successful!