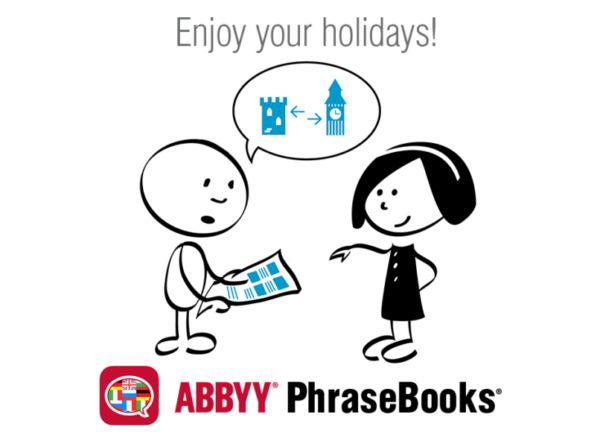 "Do you know where you're goin' to? Do you like the things that life is showin' you Where are you goin' to? Do you know?" "Do You Know Where You're Going To" - Diana Ross
I don't know about you… but I don't always know where I am going. Especially during summer holidays. Sometimes I like to just "go;" get on the road and follow the path less traveled… as the whim takes me.
I have ended up in some breathtakingly wonderful places – and some not so much – but wherever in the world my travels take me, I am always prepared for adventure… by having Lingvo PhraseBooks on my mobile device and close to hand.
Phrasebooks helps me communicate with Spanish, Italian, German, Russian, English and French speakers, learn widely used phrases, and feel confident while in far-flung corners of the globe.
Features:
12 most common topics: "Health", "Transport", "Hotel", "Shopping", "Sport", "Leisure", "In the City", and others
Additional shorter dictionary of "Useful Words" for each topic,
Exercises for learning any phrase and expression from the Phrasebook,
Search for phrases in a few seconds,
Native speaker audio and transcription to help with the pronunciation of foreign words,
Illustrations for each phrase,
And in a pinch – to avoid errors… Phrasebooks includes an interactive landscape mode to show the phrases to the other person while communicating.
It's pretty cool and, for me, an essential travel tool.
Whether or not you and your audience know where you are going for summer holidays… Phrasebooks makes an ideal traveling companion.
Try it for yourself. And then… let's travel!
And, as you do… as the Irish say…
"May the road rise up to meet you May the wind be always at your back May the sun shine warm upon your face And the rains fall soft upon your fields Until we meet again…"
Subscribe to our newsletter
Enter email and get FineScanner with 1 month premium for free!
Your subscription was successful! Kindly check your mailbox and confirm your subscription. If you don't see the email within a few minutes, check the spam/junk folder.
Your subscription was successful!