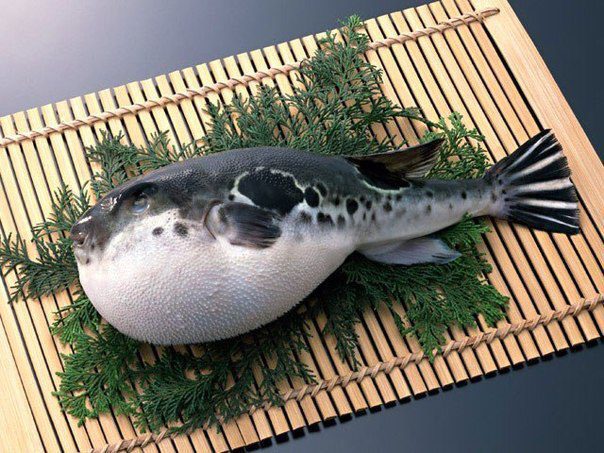 Have you ever found yourself staring blankly at a menu in a foreign country whose cuisine is so radically different from your own that you are even not sure if that thing on your plate is actually edible or not? Well, here's my story. This year I decided to go on holiday to Japan. I've always been fascinated by the country, its people, and culture. The only snag was I didn't know a word of Japanese, but I thought I would happily get by with English, as I had in all the other countries I'd visited.
I began with a historical walking tour around the capital and got quite peckish towards the end of the walk. Just like in any other foreign city I'd been to, I popped into a small restaurant that seemed authentic enough and was full of locals. Then I opened the menu...
I had eaten at sushi places in Europe and thought I knew what to expect, but this was a shocker. The pictures in the menu teamed with what looked like fried spiders, half-cooked worms, and other critters best kept in a lab, or better still, in their natural habitat. Everything was written in Japanese and the waiter was calmly and patiently... well, waiting.
Desperately, I reached for my phone. No, I didn't have local friends who spoke Japanese and could translate my order for me. Before setting out on that trip, I had installed TextGrabber, an app that captures texts on camera and then translates the snippets. I took a snapshot of the menu and tapped "Translate". Now I knew that those insects in the picture were actually shrimps that would arrive on a plate of seafood and the fried spiders were a just a chocolate dessert. TextGrabber restored my faith in Japanese cuisine and made my meal both enjoyable and informative!
Packing your suitcases for somewhere far away and exotic? Consider taking TextGrabber with you (available both from the App Store and from Google Play) so you won't lose your way or go hungry. To enable TextGrabber's superpower you need to activate the translator feature. So why wait? Till July 1 you can get the translator with 50% off! Just open Settings > Activate Translation in your TextGrabber or tap this link from your iPhone or iPad!
Subscribe to our newsletter
Enter email and get FineReader PDF Mobile with 1 month premium for free!
Your subscription was successful! Kindly check your mailbox and confirm your subscription. If you don't see the email within a few minutes, check the spam/junk folder.
Your subscription was successful!