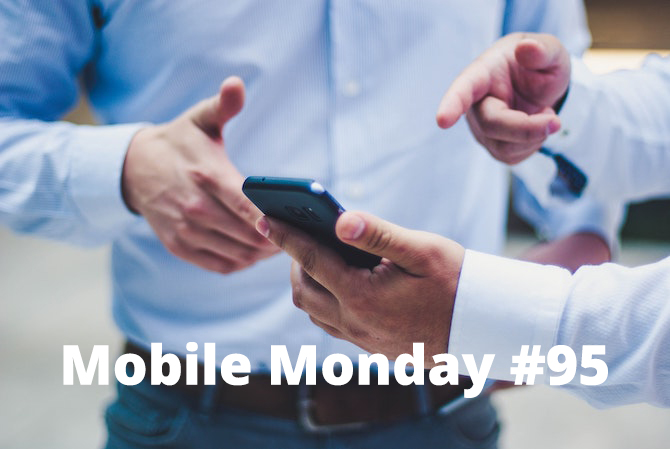 Disinfecting your hands will prevent the spread of germs that you may get from door handles or handrails on public transport. But your phone also poses a viral threat. Today we will tell you how to sanitize your gadgets properly.
Apple Devices
It's official: Apple have sanctioned the use of alcohol on their products, provided that you follow their instructions. The first thing you'll need to do is turn off your gadget and unplug all external devices.
iPhones can be cleaned with 70% isopropyl alcohol using a lint-free cloth (e.g. a lens cleaning wipe, a wipe that you use to clean your glasses, or a MacBook cloth). We do not recommend paper towels as these will most likely leave lots of small paper dust after use.
Be sure not to apply too much pressure when cleaning your gadget, especially to its glass surfaces. The iPhone 4, 4S, and the iPhone 8 and later also have a glass back. Note that phone screens feature an oleophobic (i.e. oil-repellent) coating, which can be easily destroyed by excessive scrubbing or aggressive cleaning liquids. Never use window cleaners, household cleaning liquids or any cleaners that contain hydrogen peroxide. Scouring pads and abrasive powders are also a no-no, as they will scratch your phone's plastic, metal or glass surfaces. And Apple specifically cautions against using compressed air for cleaning your iPhone.
As an alternative, Apple suggests Clorox disinfecting wipes.
Even though the iPhone X and newer phones are water-resistant, take good care not to get any cleaners, including alcohol, in any openings (Apple's product warranty does not cover damage caused by liquids).
Many people use cases for their gadgets, which also need to be cleaned. Case manufacturers use a variety of different materials, so be sure to follow their cleaning instructions so as not to accidentally damage your case.
Plastic and silicone cases are, perhaps, the easiest to clean — by simply wiping them with a lint-free cloth dampened with water or alcohol. Leather cases, however, must never be cleaned using alcohol or alcohol-containing liquids, as they will damage the material or cause discoloration. For them, just a lint-free cloth dampened with water will do.
Android Devices
Samsung has taken cleaning one step further: now you can have your Samsung gadgets disinfected free of charge in official Samsung sales outlets almost anywhere in the world. Their staff will use a special UV lamp to sanitize your phone, tablet, headphones or smart watch. Contactless cleaning will rid your gadget of all germs without the risk of physical damage.
If you wish to take the cleaning in your hands, you may want to read the instructions in this post (the advice there is basically the same as above: do not use aggressive cleaners or abrasive scouring pads and prefer soft, lint-free cloths).
ABBYY Tip
Due to the coronavirus outbreak, millions of people around the globe have started working from home. Even delivery services are taking precautions to avoid direct physical contact, leaving parcels on people's doorsteps.
However, companies still need to send and receive documents and deal with their own paperwork. Using couriers is way too expensive. Electronic document management is an obvious solution. If you don't have a desktop scanner at home, you can use a scanning app like FineScanner, which allows you to digitize, mark up, and email documents. Going digital also means that you won't need to touch paper documents and files, which pass through many hands may harbour germs and bacteria.
Stay safe and wash your hands.
Get 3 months of Premium access to TextGrabber as a gift. Follow the steps to get it:
Open the app and tap the [Menu] button in the bottom left corner of the screen, then tap the [i] button in the top left corner.
Tap and hold for a few seconds the [About] option, until you are asked to enter a promo code
Enter this code: TGNY21
That's it! Now you can enjoy all of the premium features.
Please, rate TextGrabber on App Store/Google Play.
Subscribe to our newsletter
Enter email and get FineReader PDF Mobile with 1 month premium for free!
Your subscription was successful! Kindly check your mailbox and confirm your subscription. If you don't see the email within a few minutes, check the spam/junk folder.
Your subscription was successful!