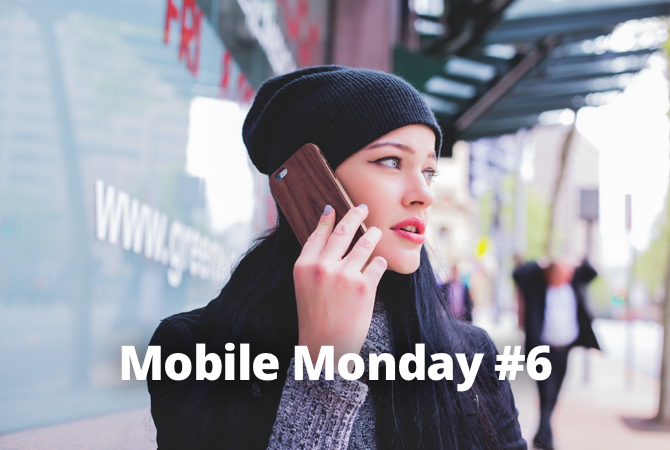 Smartphones can serve as flashlights, camera, calendars, scanners and etc. However, many years ago they were used for just making calls. Today we will reveal some tricks and lifehacks that will enable you to squeeze the most from your smartphones.
iPhone Tip: How to Make Calls Like a Pro
The iPhone is jam-packed full of useful features related to its original purpose – making calls. Some of them may not be all that obvious (remember "Shake to Undo"?). For example:
You can paste numbers into the keypad. Copy a number, say, from a mail message, tap anywhere above the keypad, and then tap Paste.
You can insert a 2-second dialling pause in the phone number. When calling an automated system, you may need to wait a couple of seconds until the system asks you to press a digit. If you know the necessary numeric command, you can automate the entire dialling procedure by inserting a pause (or several pauses for longer waiting times) between the phone number and the command. Tap and hold the * key until the comma symbol appears (that's your pause). You can even save numbers with pauses to Contacts.
You can insert a long pause in numbers with extensions. Tap and hold the # key until the semicolon symbol appears. Then enter the extension number, so that the whole number appears something like this: +7 123 4567890;8888. The phone will dial the number before the semicolon and when the automatic system says "Please wait for a dial tone..." your phone will display a button for dialling the extension. By the way, whenever Business Card Reader detects an extension on a business card, it automatically appends it to the number after a semicolon. Handy, eh?
You can redial the last dialled number. Open the keypad and tap the green call button. The last dialled number will appear. Tap the green button again to make a call.
You can also use Siri to place calls. Say "Call" or "Dial" and then say the contact's name or phone number. You can also specify whether Siri should dial a home, work or mobile number. For example:
"Call Tim Cook mobile".
"Call the fire department".
"Call the last number I dialled".
If you are travelling abroad and need to dial a local or international number, you can trust your iPhone to select the appropriate country code. Tap Settings > Phone and turn on Dial Assist. Now your phone will automatically add the right local prefix or international country code when you dial a number.
And what if you don't want to talk or can't accept a call right now? Here's a few tricks for declining incoming calls:
Quickly press the Sleep/Wake button twice.
Press and hold the centre button of your headphones for about two seconds. You will hear two short beeps, which means the call has been declined.
You can also make your iPhone announce incoming calls, if your headphones are plugged in or if your phone is connected to your car audio system. Simply tap Settings >  Phone > Announce Calls.
Mum, Dad and Granny all calling at the same time? Let them all talk at once! If your are on GSM, you can have up to five people connected to a conference call (the maximum number of callers depends on your operator's configurations). To organize a conference call, phone one participant, tap Add Call, call another participant, and then tap Merge Calls. Repeat these steps to add more participants.
A few more conference call tricks:
Need to disconnect one caller but keep the rest in the conference call? Tap [i] next to the caller you want to disconnect and then  tap End Call do disconnect the caller.
Need to chat privately to one of the participants? Tap [i] next to the person you want to talk to privately and then tap Private. Tap Merge Calls to bring the caller back into the joint conversation.
Need to add one more caller to the chat? Tap Hold Call + Answer and then tap Merge Calls.
And here's a couple of useful shortcuts for those who don't feel like talking to anyone at the moment.
Blocking unwanted callers. This is pretty straightforward. Simply find the phone number you want to block and tap Block this Caller. Alternatively, tap Settings > Phone > Blocked. Blocked people won't be able to reach you by phone, FaceTime or SMS.
Identifying nuisance callers. Starting from iOS 10, you cam install apps with databases of known cold callers. These apps effectively reject calls from people trying to sell you stuff. To enable such an app or to view recent nuisance calls, open Settings > Phone > Call Blocking & Identification.
Another useful feature allows you to send an instant message when you can't answer the phone. When someone calls you and you can't talk, tap the Message icon and select one of the standard replies or tap Personal. To replace a default message with your own custom text, tap Settings > Phone > Respond with Text, then tap any of the default messages and replace it with your own.
If you think it polite or important to return a call and need a reminder, tap Remind Me while your phone is buzzing and specify when you want to be reminded.
Now for some cool things you can do by connecting your iPhone with your Mac. Few people actually know this, but you can get SMS messages, browse the web on your Mac using your iPhone's internet connection, share the clipboard between the two devices, work in the same app on your Mac and iPhone, and lots more. For more information, please see this page. In keeping with the theme of today's newsletter, we're going to focus on the phone features.
Firstly, you need an iPhone, an iPad or iPod Touch with iOS 8 and a Mac running Yosemite.
On each device, sign in to iCloud and FaceTime using the same Apple ID.
Connect them to the same Wi-Fi or Ethernet network.
On the iPhone, tap  Settings > Phone > Calls on Other Devices and enable Allow Calls on Other Devices. If you are using an iPad or iPod Touch, tap Settings > FaceTime and then enable Calls from iPhone.
Finally, on your Mac, open FaceTime and select FaceTime > Preferences. Click Settings and select Calls From iPhone.
Now it's time to put this synergetic hook-up to good use.
On the Mac, you can point the mouse cursor to any number in Contacts, Calendar, Safari or, in fact, any other app that can automatically identify phone numbers. Next, click the arrow in the box that encloses the number and select Call <actual phone number> Using iPhone.
If someone is trying to reach you on your iPhone and it's hooked up to your Mac, you'll see a notification. You can accept the call (using the mic and speakers of your Mac), route it to voicemail, or send a message to the caller.
Android Tip: How to Make Calls Like a Pro
On Android, many of the phone features are not that different from those on iOS devices. For instance, to paste a phone number from memory: long-tap the screen anywhere above the keypad and then tap the Paste button that pops up. You can also block nuisance callers. In the recent numbers list, tap and hold the offender's number and then tap Block Number. To dial the last dialled number, open the keypad, tap the green call button to display the number, then tap the green call button again to dial it. To add a two-second pause (indicated with a comma) or a long pause (indicated with a semicolon that also invokes an extension number button at the right moment), tap the three dots in the number and select the corresponding pause item (the exact wording will differ from manufacturer to manufacturer). Remember that the numerical keypad allows you to search both in phone numbers and in contact names. For example, you can tap 123 to find  +1012345678, or you can tap 2539 for Alex.
You can set up you Android phone to reject calls from certain numbers (tap Call Barring, this which will block both voice calls and SMS), insert the right country code when in roaming mode, redirect calls or put them on hold. You can also customize the buttons to be used for answering and rejecting calls and tweak lots of other phone-related settings commonly found on all phones.
But there are also some features endemic to Android.
How about smart call handling? If that sounds intriguing, enable the feature in Settings > Call. Now you can manage incoming calls without even touching the screen. For instance, to answer a call, simply put the phone to your ear. To reject a call, shake the device. Or you can call silence the ringing phone by putting it face down on any surface.
Incoming calls can also be rejected by sending an explanatory text message. You can use a predefined message like "I'm on my way" or create your own. The feature can be found in Settings > Call > Reject call with message.
On Android phones, you can assign speed dial keys to contacts. Open your recent phone numbers, tap the three dots at the top, and tap Speed dial settings.
Besides, each manufacturer will add their own unique bells and whistles to the stock Android phone functionality. You are most likely to find them in Settings > Call.
ABBYY Tip: How to Synchronize Your BCR Data Between Phones
Thinking to invest in a spanking new iPhone X? Or may be the latest Sony or LG caught your eye at IFA 2017? Whatever brand your prefer, you will definitely want to preserve your Business Card Reader database. To move all of your business cards to the new device, complete these steps:
Launch ABBYY BCR on your first mobile device.
Go to Settings > Synchronize > ABBYY Cloud.
Sign in with your valid e-mail address and password (on iOS 11, simply tap the key icon and select the necessary credentials from the list).
Once you are signed in, two new options will appear on the Synchronize screen:

Enable. This option enables/disables cloud synchronization of your business card data on the current device. When disabled, no business card data will be sent to the cloud and will not be available to other devices.
By Wi-Fi only. Enable this option if you want your data to be synched only when you are on Wi-Fi.
Enable data synchronization.
Launch ABBYY BCR on your second mobile device.
Go to Settings > Synchronize > ABBYY Cloud.
Sign in using the same credentials you used on the first device.
Start synchronization and you're done.
Important! Synchronization is not the same as backup (also available in the BCR settings). Deleting a business card on one device will automatically delete it from the other synched device.
App of the Week: Record Phone Calls With ACR
Since we're talking phones today, here's a useful app for those who need to record telephone conversations. The app is called ACR and will record all your calls. It won't drain your battery and does exactly what it says on the tin.
ACR supports a whole bunch of audio formats, from MP4 to OGG, which are available even in the free version. Recordings are crisp and clear. Granted, OGG files are quite hefty, but you can set up ACR to purge old clips every once in a while. Additionally, you can send recorded clips to your mail inbox or to a cloud.
Clips can be password-protected from prying ears. The add-free version offers some additional features. The app is available on Android.
First-Hand Experience: Advice From a Colleague
Shared by Denis Osipov, analyst
Sometimes, words of wisdom kindly shared by a knowledgeable person will not sink in immediately, but once assimilated, they become your guiding lights through your life. When I started out in my career, I was lucky enough to meet people who generously shared their experience and handed out useful advice that helped me avoid many a pitfall. Here's three simple rules that I consider pretty universal and therefore would like to share with you today.
"A positive attitude leads to positive results." There's a very simple way to make yourself do something, and do it well, even if you're not in a good mood for work. I always use this method when I have a particularly challenging task to complete. When you get up in the morning, imagine that you'll be sitting an important exam today, and prepare yourself accordingly, both mentally and physically. Start with a healthy morning routine, have a nice breakfast, don your preppy best, and believe me, you'll feel confident and organized throughout the entire day.
I lived as an expat for a while and, being an alien in another country, learned another important attitudinal rule: smile. It's more than just a facial expression, it's about your readiness to cheer other people up and stay on good and positive terms with your colleagues and friends. It's a lubricant that keeps those cogs of the team going.
This third rule I learnt here at ABBYY: don't be shy to ask questions. As a novice, you may feel too timid or insecure to ask your new colleagues or supervisors for more details or explanations. But you can never succeed without a clear understanding of the goal and the means of achieving it. So you have to be bold (without being brassy) and pro-active—ask questions, be inquisitive, try to get to the bottom of things, put forward your own suggestions and see what other people think of them. This way you'll learn the ropes much faster and become a valued contributor to the common cause.
That's all we wanted to tell you about, guys. See you next Monday. P.S. You can find the previous issue of the newsletter here.
Subscribe to our newsletter
Enter email and get FineScanner with 1 month premium for free!
Your subscription was successful! Kindly check your mailbox and confirm your subscription. If you don't see the email within a few minutes, check the spam/junk folder.
Your subscription was successful!