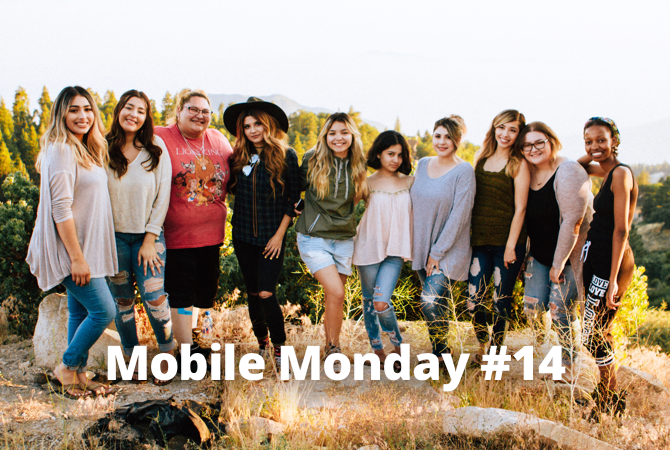 Do you think that a notes app is the simplest thing on your smartphone? Notes are packed with features that go way beyond just taking notes. Remember when iPhones had 4' displays and a Home button? This era has passed!
iOS Tip: How to Use Notes
Apple have considerably improved its Notes in iOS 11; they have added some professional features and Notes are now simply more user-friendly and truly multifunctional. Here is a couple of tips on what Notes can do.
Drag and Drop
Drag and Drop in iPad Notes allows you to easily move text and images between notes. To move an element, tap and drag it. With tablets, you can even move elements from other apps, from Safari, for example. While in the Split view mode, open Notes and Safari, tap and hold the browser element which you want to move and drag it to the opened note. It's that simple!
Changing the paper style
Want to change the paper style in Notes? Piece of cake! If you use the handwriting mode, tap the Share icon, select Change Paper, and choose the background to your liking (ruled, grid, dots, etc.).
Improved formatting
Apple have improved the formatting capabilities. You can now select a new Monospaced font by tapping the Aa button, strike through text, enjoy better control, and select from three list styles.
Document scanning
iOS 11 allows you to scan documents right from Notes. To do it, open a note, tap the plus icon, and select Scan Documents. Place the document in view of the camera and voilà! You can even apply filters to the scanned image and either save it or export to PDF.
But there is the application we all use to scan docs, right? This is how FineScanner has changed for iOS 11:
It features the best online OCR on the market (offline OCR to be available soon).
It allows a user to edit important information in documents: black out a phone number or a recipient address, highlight text, and sign agreements.
It allows you to scan an entire book.
It automatically sends results to a cloud and saves you the hassle of doing it manually.
And, without a doubt, it works both on iOS and Android.
Document markup
You can edit the scanned document in PDF format. Open the document, tap the Share icon, and select Markup as PDF. Add text, arrows, shapes, digital signatures, you name it. When you are ready with the document, save it in Dropbox or in Files.
These are not the only features added to Notes in iOS 11. If you want to learn more, open the app and explore what's new.
Android Tip: How to Work With Google Keep
Google Keep is a standard note-taking application which is used by over 100 million people worldwide. Why is it so popular? That's because it is user-friendly. You may be a seasoned user, but there are a couple of features you may not be aware of.
Restoring deleted notes
Suppose, you've deleted an important note. I bet you archive it next time. In the meantime, Google Keep is here to save you unless it's been more than seven days since the note was deleted. Tap the sandwich icon in the top-left corner and go to Trash. Then select the note which was deleted and press the arrow circle. The note will be restored.
Sorting your notes
If you use Google Keep you may notice that you can paint notes with different colors—and there is a good reason for this. When you look for a note, you can sort the search results by color or file type.
Reminders
Why do we take notes? Obviously, to remember important information or an event. But what if we forget that we've actually taken a note? That's where Google Keep comes in. It features a location and time-based reminder. It remembers that you need to water your flowers in two days time and suggests that you pull out your grocery list right when you get to the store.
Adding scanned text
Now and then you need to import text from a physical medium. For example, this is how TextGrabber works, except you don't need the translation feature here. This may be a page from a book, a class schedule or a punchy advertising slogan in the street. Google Keep allows you to add photos and recognize the text it finds on them. Simply tap the photo and choose Grab image text. It's that simple!
Text dictation
We are always on the run and most often we simply have no time to type. Google Keep is good at letting you dictate a note. Google's voice input feature works almost perfectly and provides great results. It offers a fast and user-friendly way to take notes and is ideal for writing down your thoughts and impressions on the go.
As always, there's much more to the app than we have space in this newsletter. Android has features and capabilities galore, simply try it yourself. Good luck!
ABBYY Tip: Updates For the new iPhone era
We have entered the new era of Apple smartphones without Home button. Let's see how our apps look like on X, Xs and Xr.
This is the latest TextGrabber:
And Business Card Reader:
How well do these apps perform on the brand new device? As you may be aware, new iPhones lack the Home button which means a user has to learn some new gestures. For example, to unlock the phone if you haven't activated Face ID, simply swipe from bottom to top. To turn on the device, press and hold the side button. And to turn it off, press and hold both the side button and any of the volume buttons at the same time until you see the slider. It may be not very convenient at first but you'll soon get used to it.
By the way, here is an exhaustive manual with instructions on how to use the device without the Home button.
First-Hand Experience: Advice From a Colleague
Shared by Tatiana Panyusheva, Head of Customer Service Department
There are times when you have a task but the solution is not evident at all and you have no clue how to tackle it. Or you may know how to tackle it, but it is difficult to choose one of the options. You have the blues, all you want is a cup of tea and all. Here's the method that helps me a lot.
It is called free writing or meditation on paper. It was initially intended as a way to improve creativity. Free writing is also ideal when you look for business or private solutions, work on your concentration or try to relieve stress.
This method works like this. You take a piece of paper and for 15 minutes write down all your thoughts and ideas, basically, whatever comes to mind. You can set a timer and write until the time runs out. Take notes of whatever springs to mind—you only do it for yourself. Simply try to relax and take this exercise easy. You will make it!
Now the most exciting part. Read what you have written down and try to find solutions you've been looking for.
That's all for today, guys. The next newsletter will be in 2018 — January 15th. In the meantime, you can read our previous issue here.
Happy Holidays to all of you!
Subscribe to our newsletter
Enter email and get FineScanner with 1 month premium for free!
Your subscription was successful! Kindly check your mailbox and confirm your subscription. If you don't see the email within a few minutes, check the spam/junk folder.
Your subscription was successful!