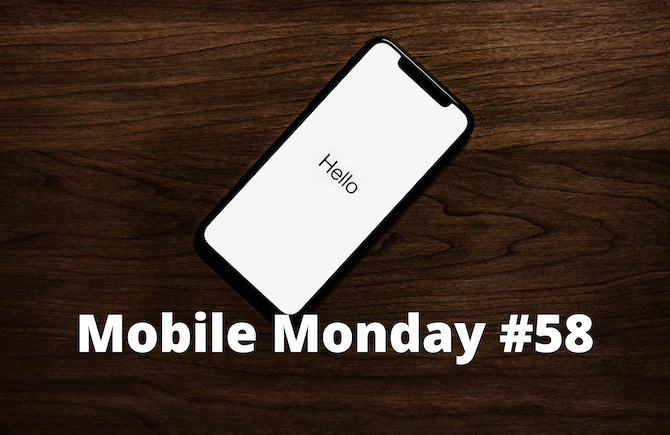 Apple launched a budget iPhone XR. Will it hit? We'll also tell you about an iPhone-killer, show you how to find ABBYY apps in stores, suggest a mobile graphic design app, and offer some advice on keeping your spirits up.
iOS Tips: iPhone XR – Is It Worth It?
The iPhone XR has hit the shelves, and the Internet is abuzz. People are trying to decide between the XR and its pricier sibling, XS. XS or XR? That is the question that is no agitating the minds of many gadget fans.
Body
Both models have a tempered glass front. The XS has a polished stainless steel frame, while the XR uses aluminium. Both bodies have their drawbacks: the glossy steel finish is more prone to scratches, whereas the coating of the aluminium frame may not be durable enough to resist the wear and tear of everyday use. But it all depends on how careful you are with your device. The steel frame is nice to the touch and looks great, but the aluminium chassis may prove to be more practical.
The colour options for the iPhone XR are the same as for the 5C, which was not a particularly big hit. There iPhone XR comes in the following six colours: black, white, yellow, blue, red (which looks amazing in real life), and coral. Its premium sibling is available in three finishes: pink, space grey, and silver. No surprises here.
The two phones have different IP ratings, IP67 for the XR vs IP68 for the XS. These figures mean that an XR can be submerged in water up to 1 m for up to 30 minutes, while an XS can spend the same amount of time under 2 m of water. It may be a bad idea to take either of them with you when you go for a swim, but both IP67 and IP68 is more than enough to protect your phone from rain or spilled orange juice.
Screen
The XR screen is currently the most hotly debated topic. To begin with, the iPhone XR has been stripped of 3D Touch. It's all a matter of habit, of course. If you have often used 3D Touch on your previous phone, you'll miss the ability to invoke additional menus with a hard press, but not for long. By the way, there are still lots of developers who have not yet implemented full 3D Touch support in their apps. We have.
Instead of 3D Touch, the XR uses a feature that Apple calls 'Haptic Touch', which is actually a sort of tactile feedback—you feel a slight vibration when you long-press certain icons. The feature works on the same icons where the XS uses 3D Touch.
Secondly, two different screen technologies are used. The iPhone XR uses Liquid Retina, which is the most advanced LCD technology currently available. Some may say that LCDs are a thing of the past, but we disagree. The XR has a screen resolution of 326 dpi, which is not that high by today's standards, but you still won't discern individual pixels. The bright and colourful display offers great viewing angles, without the purple tints characteristic of OLED displays.
The OLED screen of the iPhone XS produces deeper black tones, but that's about it. Yeah, 4K videos will look better on it. But how often do you watch UHD videos on your smartphone?
Thirdly, the bezel on the XR is thicker, but not so much as to cause any discomfort. The XS, on the other hand, is practically bezel-less, with the screen almost flush with the body.
Dimensions and weight
In terms of dimensions, the iPhone XR sits between the XS and the XS Max. Its size may well be the happy medium for many customers.
iPhone XS: 143.6х70.9х7.7 mm, 177 grams
iPhone XS Max: 157.5х77.4х7.7 mm, 208 grams
iPhone XR: 150.9х75.7х8.3 mm, 194 grams
One thing we should note here is that the XR feels a bit too heavy for its size.
Camera
The front cameras on the two phones are identical. Both are 7MP, both have a portrait mode with depth control, and both support animojis and memojis.
The rear cameras are different, however. To begin with, the XS has two cameras at the back, one with a wide-angle and the other with a telephoto lens, offering a x2 optical zoom. The XS has only one wide-angle 12MP camera.
Both devices support Portrait mode with advanced bokeh, but the XS uses hardware and software processing, whereas in the XR the bokeh effect is software-based.
Photos taken with an iPhone XR look just as good as photos taken with an XS. However, XR users you will notice some loss in quality at larger zoom settings, and will not be able to use the Portrait mode unless the phone detects a human face in the frame. So you won't be able to apply bokeh to images of inanimate objects.
Performance
Both models have identical Bionic A12 processors. The XR may seem to be a tad faster because of its lower screen resolution. Its lower res screen also means that its battery will last longer.
Prices
One of the major factors that may sway you in favour of an iPhone XR is its price. iPhone XR will set you back at least 749 USD, while for an XS you'll have to pay not less then 999 USD.
Android Tip: Pixel 3
Google has announced a new generation of its smartphone model that was widely considered to be the best phone on the market when it came to taking photos. And it still is. Is there anything else that sets the new phone apart from the rest of the crowd?
Body
The phone is available in two versions, Pixel 3 and Pixel 3XL. The junior model has a notchless display and may look slightly off trend.
Both models are available in black, white, and pink finishes, which is nothing out of the ordinary, What is extraordinary is that the third colour option has been dubbed "Not Pink". We still think it's pink though.
As before, you'll find a fingerprint scanner on the back.
Battery
The battery in the 3XL is not as strong as on the earlier model. But you will most likely not notice any difference as the new gen processor requires less power. The Pixel 3, however, has been equipped with a longer life battery. Both models come with an 15 W charger which will pump 7 hours' worth of power in your phone in just 15 minutes. Wireless charging is now also supported.
Camera
The f-number of the lens is the same as in the previous model, but Google now promises excellent photos even in poor lighting thanks to improvements to the HDR+ algorithms. The feature is called Night Sight.
There's still only one camera, which goes to show that you don't need two cameras to get excellent photos. Now its all about the brains. In the Pixel  and 3XL you get two new features designed to help you get better quality photos. One is called Top Shot and takes several additional photos before and after the main shot and saves the best. The other is called Super Res Zoom and is effectively an AI-powered digital zoom.
The video features, on the other hand, are not that exciting. The Pixel 3 still can't take 4K videos at 60 fps. All you can expect is UltraHD 30fps.
Miscellaneous
Both Google phones are equipped with the latest processor and can easily handle the latest Android 9 Pie operating system.
The Pixel 3 has a front stereo speaker, which sounds quite impressive for a phone. Google ditched the 3.5 mm headphone jack long ago (the Pixel 2 did not have it). The Pixel 3 comes with a USB-C/3.5 mm adapter Pixel Buds headphones that support Google Assistant. The headphones can recognize voice commands, read aloud incoming messages, and translate speech in real time.
Both phones are IP68 water resistant and can be submerged in 2 meters of water for up to 30 minutes. But just as we said when reviewing the new iPhone, it's best to play it safe and leave your phone behind when you go for a swim.
ABBYY Tip: How to Quickly Find ABBYY Apps in the App Store and Google Play
ABBYY offers a whole range of mobile apps designed to solve various day-to-day tasks. Probably, you are already using our Business Card Reader to manage your contacts but are still walking to your stationary office scanner to scan documents. Or you may be typing foreign phrases to get them translated instead of capturing them with your phone.
Our apps can help you handle these routines as well. Just tap the "i" icon in your current ABBYY app to see direct links to all of our apps in the App Store and Google Play.
App of the Week: Assembly – Art and Design
Need to draft a logo or draw a simple sketch? You don't have to take special training courses to master a professional design suite. Try Assembly – Art and Design instead. The app allows you to quickly create beautiful vector graphics that will look just as great as those created in powerful desktop graphics editors.
Available on iOS.
First-Hand Experience: Advice From a Colleague
By Maksim Dmitriev, Android Apps Developer
In IT, we all earn a living by solving various sorts of problems. These problems are usually identified by our employers, who pay us for solving them. This is reasonable, but there may be days when you're feeling not up to the task, good ideas seem to be miles away from where your mind is, and then at the end of the day you may be feeling stressed out and inadequate. Is there a remedy for this intellectual cramp?
Firstly, don't give way to despair. Don't think that you are worthless and don't pity yourself. Remember the good things your colleagues have said about you. They said them for reason. It just so happens that today is not your luckiest day, but you still can turn things around!
Try watching some inspirational videos. I, for one, like videos where professionals working for tech giants like Google speak about their projects. When I hear them discuss their achievements, I realize that I'm no different and can also take on challenges on the same scale as theirs.
Another remedy is to take a short break from work and go to the gym.
Also, never forget that you can always turn to your colleagues for advice. Don't be concerned that they will question your professionalism. They, too, have their bad days, and two heads is always better than one. Explain your problem to them and describe the ideas that you have come up with so far. This will not only help you complete the task at hand, but you will also get to know your colleagues better. That's all from us for today. Until next Monday!
P.S. You can find the previous issue of this newsletter here.
Subscribe to our newsletter
Enter email and get FineReader PDF Mobile with 1 month premium for free!
Your subscription was successful! Kindly check your mailbox and confirm your subscription. If you don't see the email within a few minutes, check the spam/junk folder.
Your subscription was successful!