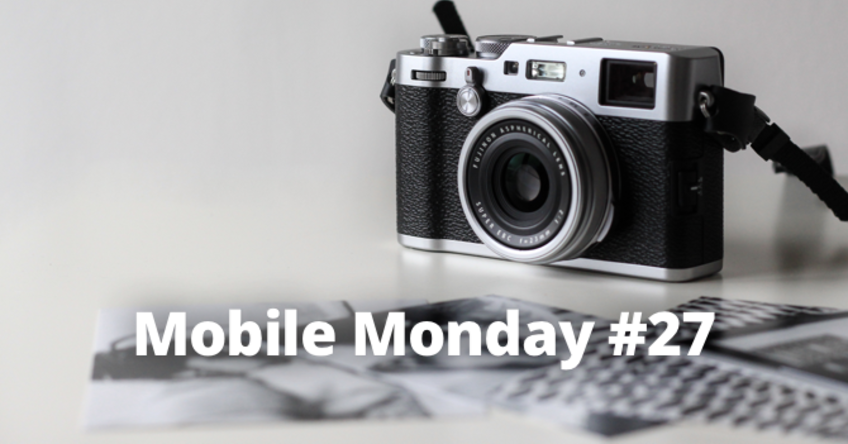 Today we provide some tips on how not to lose any data stored on your mobile device, e.g. when updating your system. We'll also explain how photo recognition differs from video recognition and help you digitize your old photos.
iOS Tip. Making Backups
Backing up data means that if you lose your device, you will have a copy of all your personal information. To automatically back up information from the iPhone, you can use iCloud or iTunes. You can find out more about the differences between two methods here. If you choose to back up using iCloud, you cannot automatically create backups on your computer using iTunes. However, you can use iTunes to create them manually. iCloud creates a backup copy:
purchased music, films, TV shows, programs and books, ringtones;
photos and videos were taken with iPhone;
iPhone settings, program data;
individualize the main screens, folders and program locations;
messages (iMessage, SMS, and MMS).
This is what you do when copying to iCloud:
Connect to Wi-Fi.
Go to Settings > [your name] and select iCloud.
Select iCloud Backup.
Tap on Create a backup copy. Do not disconnect from Wi-Fi until the process is complete.
To configure the daily automatic backup in iCloud, you need to do the following:
Make sure that the Backup in iCloud option is enabled in the Settings > [your name] > iCloud > Backup in iCloud.
Connect the device to a power source and Wi-Fi.
Lock the screen.
Check if there is enough free space in iCloud to create a backup – if it's okay, you can turn it on.
This is how you do a backup in iTunes:
Open iTunes and connect the device to the computer.
Select the device when it appears in iTunes.
Click on Back Up Now.
You can always check the date of creation of the last copy in the lower right part of the window.
Android Tip. Making Backups
Android backups to Google Drive, regardless of you. On devices running Android 6.0 and above, you can copy and restore the following data:
application settings;
call log;
device settings;
contacts;
notes in the calendar.
How to find backups and change data for copying:
Open the Google Drive app.
Tap on the menu icon. 
Tap Backups.
Select the desired data.
A backup copy can also be deleted (without the possibility of recovery, which is important). Here's how you do it:
Find the copy you want on Google Drive.
Click the icon next to the name of the copy.
Select Delete Backup.
A copy is stored in Drive while the device is active. If you do not use it for two weeks, a period of storage may appear under the name of the copy. For example: "The storage period expires in 54 days".
ABBYY Tip. The Difference Between Photo and RTR Modes in TextGrabber
Let's talk about TextGrabber – and more precisely, about the difference between the two modes of shooting – Photo and Real-Time Recognition (in TextGrabber Android the mode is called Video). Despite the fact that the result of OCR in both cases will be similar (the text on the ad is recognized anyway), we suppose that it'll be interesting and useful for you to know a few things about the principles of operation of these two modes.
When using Photo mode in TextGrabber, a text is recognized from a previously saved image, either made right now in the application or downloaded from the device storage. So, basically, you can take a picture of the ad you just saw and then recognize it, or take a picture directly from the application and get the result instantly, while retaining the ad's photo in the gallery. In the Photo mode, you can recognize quite large images, but do not expect to save formatting or super-quality for A4 pages; for such purposes, it's better to use FineScanner.
But if you do not need an ad picture, and only the information on it is important, use RTR. In Real-Time mode, the recognition goes directly from the camera lens, without saving the image. If you briefly press the red shooting button, auto mode will turn on when the recognition process stops as soon as the best recognition result is reached – and the already recognized text appears on the screen. If you hold down the capture button and hold it, manual mode is activated, so you can control the recognition process yourself and stop OCR when the results are best for you. As a result, Real-Time Recognition is ideal for small texts with "actions" – web address, phone number, address, e-mail. Took a moment to recognize, clicked on the result and immediately continued to work with the information.
App of the Week. PhotoScan – a New Life for Film Photos
You've got many film shots collected, which have nowhere to hang, but it's a pity to throw it away? Digitize them! Especially for such situations, Google released the PhotoScan application – it is designed to help digitize old printed images and process them for better quality.
Google's message is simple: why should expensive photos from the past collect dust in the attic, when they can be transferred into a modern format and always be at hand.
PhotoScan scans photos using a camera, getting rid of the unnecessary glare. The pictures will be cropped and rotated in the desired direction in automatic mode based on corner recognition. As a result, digital images of the correct rectangular shape with corrected perspective will be obtained. Available for free download on the App Store and Google Play.
First-Hand Experience: Advice From a Colleague
Shared by Sophia Oronova, Junior Project Manager
A lot of us adore traveling! It's always so exciting to get acquainted with the new culture, to make friends with people who have absolutely different ideas about the world.
The main problem – where can one find time and money for it? The most important thing to advice – to plan your trips in advance. For sure, it's much more tempting to spontaneously buy tickets to the country you've never visited before and taken the next flight there. But if you think through the details of your journey before, you may find tickets or even tours to the place you've been dreaming about for a long time at a very attractive price. All you have to do is to monitor the tickets constantly.
Thanks to the fact that the work schedule allows me to plan everything, I managed to visit a lot of countries. In winter it is very cool to ski (but it is possible in the summer – you just need to fly over the equator), and during other seasons I just go and see new countries with my friends! That's all, folks! See you next Monday! P.S. The previous issue is here.
Subscribe to our newsletter
Enter email and get FineReader PDF Mobile with 1 month premium for free!
Your subscription was successful! Kindly check your mailbox and confirm your subscription. If you don't see the email within a few minutes, check the spam/junk folder.
Your subscription was successful!