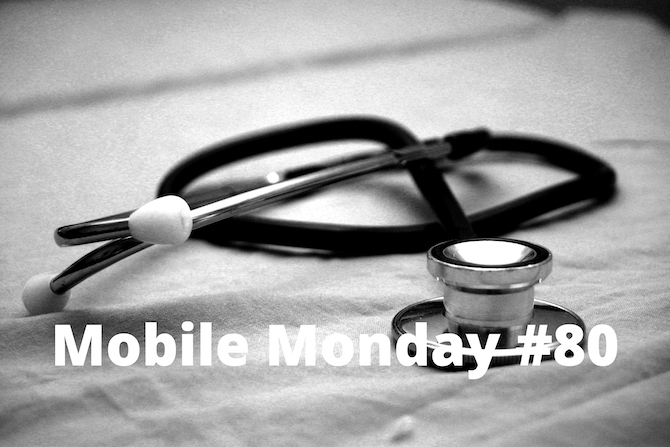 In emergencies, additional medical info can save lives, so today we'll show you how to add it to your phone's lock screen. We'll also provide instructions for disabling the FineScanner signature and recommend an app for training your musical ear.
iOS Tip: Filling Out Your Medical ID
To start filling out your Medical ID, open the Health app (this app should be installed on all iPhones by default), tap the Medical ID tab in the bottom right corner of the screen, and then click Edit.
The first option you may want to run on is Show When Locked. This will make your vital medical information viewable even when your phone is locked.
There are quite a few fields in this window, but the more health data you provide the better — in the event of an emergency, first responders will need all of it. So it makes good sense to fill out as many fields as you can.
Name
Date of Birth
Medical Conditions – Enter all of your medical conditions here to help the emergency team with the diagnosis.
Medical Notes – Here you can enter any past injuries, illnesses, etc.
Allergies & Reactions – Here you can specify the drugs that you are allergic to.
Medications – In this field, you can specify your regular meds that should be administered if you have an asthma attack, an allergic reaction or a similar emergency event.
Blood Type
Organ Donor
Weight
Height
You can see that this is quite an exhaustive list, but the information you provide here can really save your life.
Last but not least,
Emergency Contacts – Specify as many contacts as you can here (e.g. your family, friends, and colleagues). Besides medical emergencies, these people can also be contacted if you lose your phone.
Emergency contacts will remain available even if your phone becomes locked. Also, if Emergency SOS is activated, your phone will send out an alert to all of your emergency contacts, which will also contain your geographical location.
How to open a Medical ID and make an emergency call вызов
On an iPhone 7 or earlier: Press the side button five times.
On an iPhone 8 or later: Press and hold the side button and one of the volume buttons. There's also the option to enable the old method that requires you pressing the side button five times. To do this, open the Emergency SOS section and turn on the Call with Side Button The new calling method where you press both the side button and a volume button will still work.
See this past issue of Mobile Monday for more info on how your phone can help you track your health stats and stay fit.
Good health to you all!
Android Tip: Adding Medical and Emergency Info to Your Lock Screen
The usual word of warning to Android users: on different phone models, you will have to browse to different sections of your OS to find the required options. However, our experimenting with multiple brands of Android phones has shown that typically the emergency call and medical info menus can be found in the Contacts section. So if you open your contacts editor, there's a good chance that you'll see the Emergency Call and Medical Data or similar items somewhere at the bottom of the screen.
There you can specify your
Important medical information
allergies
blood type
other information usually needed in a medical emergency
There should also be a separate section where you can add your emergency contacts.
As on iPhones, emergency calls and vital medical information will be available even when the phone is locked.
ABBYY Tip: Disabling the "Created by ABBYY FineScanner" Signature Line  
When you e-mail documents from within FineScanner for iOS, you can see that the program adds the words "Created by ABBYY FineScanner" to each message. In earlier versions of the app, these words were added automatically and could only be removed manually.
In the latest update, we have added a menu item allowing you to disable this signature line. Just follow these steps:
Open FineScanner.
Tap the three-bar icon on the My documents
In the menu that opens, tap Settings.
Scroll down to App Signature and turn it off.
As easy as that!
Be sure to download the latest update for FineScanner for iOS.
App of the Week: Tone — Learn Perfect Pitch!
Can you recognize the pitch of a note? You can test your aural skills with Tone. The ability to identify pitches and melody is essential for professional musicians but music lovers who like to sing in the shower could also benefit from some ear training.
The method employed by the app is pretty straightforward. The app will play a note and you will need to identify it and select it from a list. The notes will be more and more difficult to identify as you progress. Challenge your ears and see (or hear) how far you can go.
That's all from us for today. See you next Monday!
Subscribe to our newsletter
Enter email and get FineReader PDF Mobile with 1 month premium for free!
Your subscription was successful! Kindly check your mailbox and confirm your subscription. If you don't see the email within a few minutes, check the spam/junk folder.
Your subscription was successful!