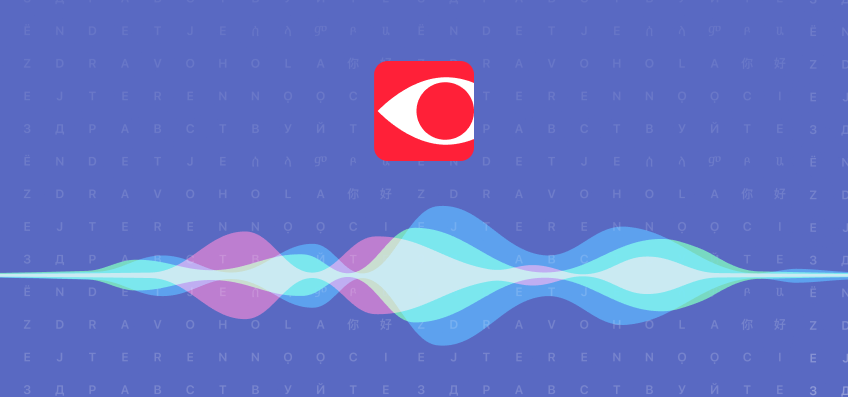 Another year, another Mobile World Congress — bigger and more impressive than before! Companies showcased their new products, which will form the main IT trends of 2019. We're eager to share our MWC experiences, tips, and life hacks with you.
Overview
MWC 2019 took place in Barcelona, as is tradition, at the Fira Gran Via complex, which covers a total area of over 100,000 square meters. This February, Spain's second largest city was visited by more than 100,000 mobile technology enthusiasts.
This year's exhibition was mainly about smartphones, information security technologies, and robots. Even the underground metro strike could not ruin the "wow effect". Our main takeaway from MWC 2019 is that a new era of folding smartphones, omnipresent robots, and super-fast mobile Internet is upon us.
ABBYY at MWC 2019
At our MWC stand, we were showcasing our latest achievements in the fields of mobile technology and artificial intelligence. Some of our R&D activities cannot yet be completely disclosed, but we lifted the veil a bit:
Most of our efforts are focused on creating a new generation of mobile capture technologies which will not even require a mobile app to be installed. We can't divulge any more, so stay tuned for more news! The launch is almost here.
Neural networking and artificial intelligence have stopped being a thing of science fiction and are becoming part of everyday life. This is why we have been teaching our awesome mobile FineScanner to "think", taking your user experience to the next level. Once again, we can't reveal all the details, but you can expect a really cool update soon. The journalists that have had the chance to get their hands on it have given it five stars.
Business Card Reader can now export contacts pulled from business cards to Salesforce CRM, not only on iOS, but also on Android. Now, if your company has chosen Salesforce as its main CRM system, you too can use BCR for managing your contact information.
Of course, MWC is not just about showcasing new products, it's an important opportunity for sharing experiences and communicating directly with the end user. Quite by chance, we had stumbled upon a customer who uses the Shortcuts and TextGrabber (which, by the way, is the only one OCR app that supports Siri Shortcuts) iOS apps to completely automate some of his daily chores. Among other things, he uses it to look for allergens in food products:
First, open the camera using a voice command.
Then take a picture of the ingredients.
The photo will be automatically opened in TextGrabber and the text will be processed.
If a dangerous ingredient is detected, a warning will be displayed.
The Shortcut is called Allergy Alert and you can download it for iOS here.
What's hot?
We have prepared a small video to help you appreciate the scale of the event and see the new products with your own eyes.
There was a lot of products announced, but the main trends were obvious:
Folding smartphones. Foldable phones are being brought back from the dead! Several Android phone manufacturers presented their first folding-screen models, which can completely fold in half. While we agree that this will be big in the future, right now it still looks unfinished and very expensive. For example, the launch price for the Huawei Mate X will be about €2,300.
The new 5G mobile network. The 5G saga has been going on since 2016, when the first rumours started circulating. Finally, the 5th generation of wireless networking is actually being implemented. Last year, AT&T, Verizon, and T-Mobile all announced an imminent launch of 5G, while Huawei, Xiaomi, LG, Samsung, and ZTE have already showcased their first devices that support the technology. This new generation of mobile communications will benefit both ordinary users and businesses. 5G is expected to be widely used in robotics, driverless cars, drones, security systems, and other areas where connection speed and low latency times are crucial.
Implementation of new technologies can be fraught with security risks and data leaks. Many companies presented their security innovations. Sirin Labs, for example, showcased their Finney blockchain smartphone, while PixelPin offered an alternative to text-based passwords. Their suggestion is to use security-coded pictures, where the user must locate dots in a certain sequence.
Mobile World Congress: Some Tips
The more you attend, the more experience you have. This time around we have put together a comprehensive collection of tips and tricks, which, we hope, will be especially of use for companies looking to attend for the very first time.
Scout ahead
If you are considering putting up a stand at MWC, then we recommend you first attend as regular visitors. Have a look at the other companies' stands and see what stands attract the most "traffic". This way, you'll be able to find an ideal spot for your stand next year and receive lots of tips from more experienced attendees. An ounce of preparation is worth a pound of remediation.
Before actually going to MWC, do some homework. The official MWC app gives you access to contact information of others that have registered. So be sure take this opportunity to see if there is someone you might want to talk to or even set up a meeting with. Most managers are on a tight schedule and it's not easy to catch them at their stand.
Budget
Be prepared to spend almost twice as much as you originally planned. Even if you choose the "everything included" option, a lot of unexpected expenses will come up during the process.
Your Stand
Right, you have booked your space and are ready to go. Now it's time to think about the design of your booth. We suggest keeping it simple but eye-catching. For example, have your brand name printed in large letters so that it can be easily seen. Also, avoid cramming too much text onto the walls of the booth. Visitors just won't have enough time to read it all — most of them will only glance at your stand to see if your products are worth their time and attention.
Corner booths give you more exposure while spots next to bars and coffee stalls are generally busier and attract more people. It's a good idea to mount large screens on your booth to show some eye-catching videos about your products. And to make your booth cosy and inviting, try adding some house plants here and there.
Remember to bring your own lanyards for name badges, or you will end up advertising someone else's brand :-)
Merchandise
Make sure your branded gifts are actually useful. These may be funny stickers for laptops or cards with promo codes for your apps, for example. Also, avoid printing too many leaflets as more and more people are going green and prefer e-mail rather than printed materials.
Badge-Scanning App
There's a very useful app for scanning badges called Lead Retrieval. We recommend that you buy at least one license from the MWC organizers as the app is really handy. It lets you take a snapshot of your visitor's badge and then downloads all their contact information onto your device, so you will immediately have their email, company name, and interests. You can use tags and notes to add more information about your new contact that you will learn while talking to them at the stand. Another useful feature lets you send your marketing materials to your new leads directly from the app.
If you have not budgeted for extra costs, you can use Business Card Reader, which also allows you to send your company info to new contacts. Then you can export the gathered data to Excel to do some number crunching.
Demo Areas and Devices
People mainly come to MWC to try out the latest tech and see where the industry is heading, so consider organizing some dedicated space where visitors can get hands-on with your devices or apps. Just be sure to put up a sign saying in large lettering: "DEMO AREA". Be sure to bring a sufficient number of gadgets to show off your products. Your demo devices will quickly run out of power from intensive use, so it may be a good idea to have a fully charged substitute for each phone or tablet.
Topic Tours
MWC is really huge, making it hard for many attendees to decide which stands are worth a visit. Realizing this, the organizers have started offering Topiс Tours around the expo. If your technology falls under one of the suggested topics, we strongly recommend adding your booth to the tour itinerary. Then twice a day a guide will stop over by your booth with a group of 20 to 30 people and you will have 10 minutes to introduce your latest products to them.
The Team
We don't think it a good idea to book a stand and dispatch just two people to represent your company. Either the stand will be left unmanned most of the time (and what's the point in having a desolate stand?) or you will have no chance to walk around and meet new people. So gather a team of three or four — sales, marketing, and event management people — where everyone will have their own role. One will be presenting at the stand, one will be taking a look round the expo, and the others will seeking out leads and opportunities.
Informal Chats
There's a host of interesting informal meet-ups at MWC which are definitely worth a visit (use the Eventbrite app or just do a Google search to see who's throwing a party and where). Such informal events are often the best place to find prospective customers or business partners.
Hashtags
The hashtag is #MWC (and #mwc19 this year). It's followed by lots of people of potential interest to you, so be sure to use it in all of your social media communications.
Some Final Thoughts
Start your preparations in good time. It's not just about booking a flight and a hotel. It would also be a good idea to do some research and download some apps to make your trip more organized. Here's our list:
By the way, this was our tenth visit to Mobile World Congress. Here are some links to our past reports:
See you next year at MWC 2020!
Subscribe to our newsletter
Enter email and get FineScanner with 1 month premium for free!
Your subscription was successful! Kindly check your mailbox and confirm your subscription. If you don't see the email within a few minutes, check the spam/junk folder.
Your subscription was successful!