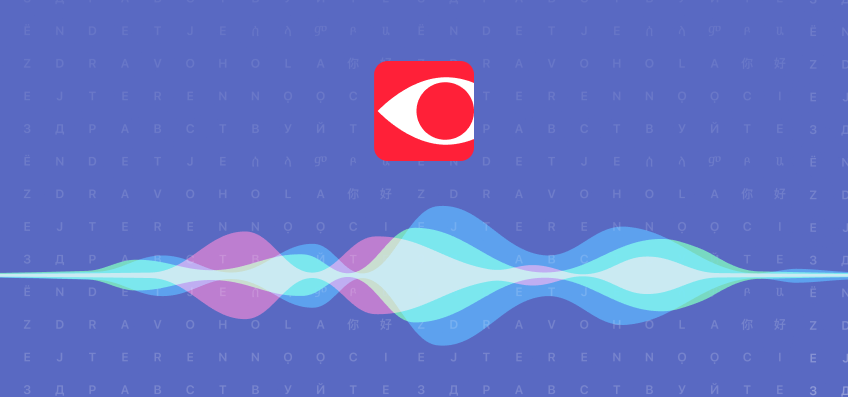 The end of 2016 was so busy that it is only just now that we have had some time to breathe, reflect and evaluate all that we've achieved in the past 366 days. As it turns out, we've achieved quite a lot! Figures don't lie – just take a look!
Business Card Reader
Our "first-born" [the oldest of ABBYY's existing OCR apps] was very successful this year.
BCR iOS has received many fabulous features: improved address and phone number formatting, two-way synchronization with iPhone Contacts, auto backup, the ability to create your own business card, iOS 10 support, versions of BCR for Apple Watch and iMessage, etc.
BCR Android has improved as well: we've built in autocrop, perspective correction and autofilter for new business cards; added export to Excel, recognition in Japanese, Chinese and Korean. We've taught BCR to add the back side to a business card and recognize QR-codes and we've also boosted the speed of the app. Today the Android version has caught up with the iOS version making it one of the best business card scanners for Android.
With new autocapture mode, BCR has become the world's fastest scanner – only 2.5 seconds from the camera screen to a recognized business card!
On the App Store and Google Play, BCR has a 4.5 star rating out of 5. Our users left 1,500 reviews (4 per day). Each and every review was carefully read and taken into account. More than 3.5 million cards were scanned with BCR and another 150,000 cards were delivered through the app. Imagine how many new acquaintances were made in 2016 and how many business relationships they established!
The moment when BCR was featured in The New York Times was definitely one of the highlights of 2016, along with receiving the Shining Star Award at the Mobile Star Awards.
FineScanner
Our universal mobile scanner for iOS got some amazing features in 2016: now FineScanner can recognize documents in 193 languages (before we had 44), open PDF documents for further recognition, and automatically upload scans to a cloud storage. We've improved filters and crop capabilities, launched an iMessage app and utilized the best iOS 10 features. Most importantly, we've transformed the look of the app with a brand new, modern, user-friendly design.
We've also developed and launched the Android version of FineScanner!
In 2016, FineScanner consistently held a 4.6 star rating and received 2,500 reviews. A total of 2,700,000 documents or 13,500,000 pages (average 5 pages per document) were digitized using the app. The text was recognized in 500,000 documents.
This year FineScanner was featured on the Discovery Channel, won Editors' Choice by PCMag.com and TOUCHIT magazine, got mentions in Engadget, The Next Web, Entrepreneur, ComputerBild and lots of other media.
TextGrabber
In 2016, we taught TextGrabber to understand 44 new languages – now the application is able to translate into 104 languages. It also learned to recognize QR-codes and work with iOS 10.
Last year TextGrabber recognized 4,500,000 text units. Every month it translated 120 million characters! Hopefully now people type less and understand more. The most popular OCR languages and translation languages were English, Russian, Chinese (Simplified), French and German.
TextGrabber held an average rating of 4.4 stars out of 5, and a total of 2,300 users kindly left a review of TextGrabber on the App Store or Google Play.
This summer, TextGrabber became the free app of the week on the App Store worldwide and the app of the year on Google Play. The app also received the Shining Star Award at the Mobile Star Awards and got a top spot on Product Hunt's daily list of best products.
This is how we see 2016 through our applications. We hope your 2016 was as interesting and productive as ours, and if it was a bit difficult, may 2017 be much better, easier and happier for you! We have big plans for 2017 as well, so stay tuned ☺ May our scanners – Business Card Reader, FineScanner and TextGrabber – be your reliable assistants in work, study, rest and play!
Subscribe to our newsletter
Enter email and get FineScanner with 1 month premium for free!
Your subscription was successful! Kindly check your mailbox and confirm your subscription. If you don't see the email within a few minutes, check the spam/junk folder.
Your subscription was successful!