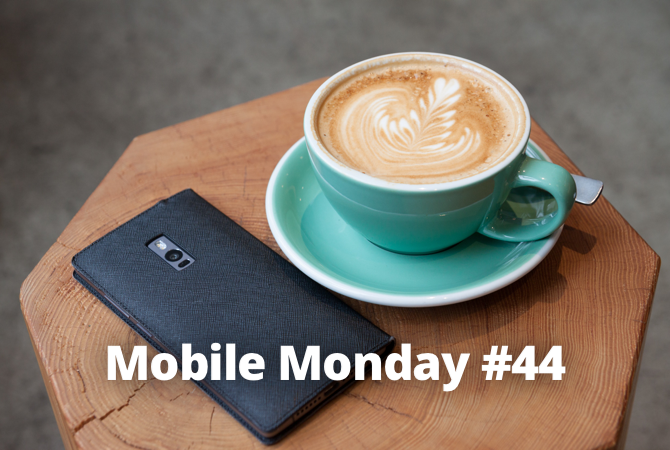 Sooner or later you are going to have to buy a new smartphone. Do you want to save money? Try buying a pre-owned device. Also today: learning about  3D Touch, listening to relaxing music, and brewing authentic Armenian coffee.
iOS Tip: How to Examine a Pre-Owned iPhone
Let us give you a general piece of advice before going into details. Use popular advertisement websites like Avito and Yula (both operate in Russia) and check the profile of a seller for the following: when it was registered, what is its rating, how many items have already been sold and what were those items. If it is the first item that is put on sale from this account, it is better to keep away from this seller. To make your purchase a success, look for high rating and positive selling history.
A market for pre-owned iPhones is highly saturated. Take a look at the list of devices offered in Avito—the assortment is huge! So how do you pick a used device so that it serves you faithfully for a long time? Read on to find out!
Obviously, you start with checking the device. Make sure it doesn't have scratches, dents, and peeled off paint. If it actually has some drawbacks like a small scratch on the screen or a case, try asking for a discount.
Then press the corners and edges of the screen—it should not move or make odd sounds. If you do hear something, it probably means that the device was disassembled, which is not a good sign. You should probably move to the next option.
When discussing the device with the seller inquire whether it was restored to factory settings and the Find My iPhone feature was disabled. With this function you lose the possibility of being a sole owner of the device as the seller may block it remotely and demand money for unblocking.
Ask for the original box. If there's none, you may be buying a stolen device.
Now to the box. Look for IMEI and compare the number on your phone against the number on the box. They must match. Otherwise, your seller is probably trying to cheat you.
There is a simple way to find IMEI—check the box of your smartphone. As for the phone itself, the number may be placed differently depending on the model of your iPhone. If you are not well-versed in iPhones and decided to join the Apple side, here's a list of all devices produced by the tech giant.
If you intend to buy one of the following devices:
iPhone 6
iPhone 6 Plus
iPhone SE
iPhone 5s
iPhone 5c
iPhone 5
IMEI will be located on the back panel.
If you are buying one the smartphones below:
iPhone X
iPhone 8
iPhone 8 Plus
iPhone 7
iPhone 7 Plus
iPhone 6s
iPhone 6s Plus
IMEI will be in a SIM card slot. If you do not know how to take this slot out, here is a detailed guide. Therefore if the models above are your choice, do not forget a paperclip to take the SIM holder out when needed.
Looking for a retro iPhone? IMEI will be located at the same SIM slot. It also contains a serial number. We are talking about these models:
iPhone 3G
iPhone 3GS
iPhone 4 (GSM model)
iPhone 4s
As for the very first iPhone, this info is located on the back panel.
There's another way to find IMEI. Go to Settings → General → About.
When you have finally found IMEI, match the numbers on the phone and the box. If these two options fail, there's the third one. Type *#06# in the keypad and your phone will display the IMEI window. It is better to compare all of the three numbers just to play it safe—only god knows what you can find in a pre-owned device market.
A serial number is also an important indicator that helps you check your phone. To find it, go to Settings → General →  About. This number lets you check your warranty and repair coverage. Go here, enter your serial number and see when your Apple warranty expires. If it did expire, you will see the relevant message. It means that the phone has been is use for over a year.
It is common knowledge that not all electronic devices are water resistant. If it actually happened so that you fall down in a pool, special markers on your phone will paint red meaning that this device is a so-called "floater". Skim through this article on Apple's website and be sure to check the phone you are buying for liquid damage. Some experts, if you can call them that, suggest that once drowned your phone needs to be put into rice. That would be okay if water and its being liquid was the only problem. Water also contains salts and mineral substances and at some point your phone's inners may start to oxidize. And it eventually breaks down.
Today's batteries may serve for a considerable time. Yet, any infringement of operating conditions, mainly sudden drops and spikes in temperature, will inevitably cause the battery life to decrease. Bear this in mind when checking your potential purchase.
Starting from iOS 11.3 on iPhone 6 and newer models, Apple allows you to check battery life without installing any third-party apps. Simply go to Settings → Battery Health (Beta).
Take a look at the Peak Performance Capacity. This option is usually not available when the battery shows good performance. If it is available, it means that the phone once accidentally turned off from a breakdown or a so-called battery fatigue. You better leave this devices aside and move on to the next one.
If you've checked all the points above and are ready to pay for the device, hold on, there's something else you might want to check. Open Voice Memos. This standard app will help you to check:
Microphones
Dynamics
Proximity sensor
Tap the red circle in the middle and start recording:
Say something to the microphone.
Move your palm towards the phone.
Stop the recording and play.
Switch between speakers by tapping the button on the top-right corner.
If you place your palm on the screen, it must turn off. If it does, it means that the proximity sensor is working. When playing the recording it must go through both dynamics without any noises and distortions.
Touch ID ensures security of your phone and data. It is installed on phones starting with iPhone 5S and newer. It rarely happens but Touch ID may also break. To check whether it is working fine, save your fingerprint in settings, lock the phone, and try to unlock it. Go to Settings → Touch ID & Passcode and add your fingerprint to run a check. Or ask the seller to unlock the phone using their finger.
Don't forget to check the camera. To open the app, either tap the Camera icon in the desktop or swipe left on the locked screen.
Take a few shots, check the flash, and record a short video. There must be no spots on shots. View the video with sounds to check a rear microphone.
And the last thing. Check all buttons and look for odd sounds and damage.
You have checked everything and is still completely satisfied with the phone? Then go ahead and buy it!
Android Tip: Buying Pre-Owned Android Devices
Most useful tips on checking phones can be employed both for Apple and Android devices. Often taking a look and feeling the device in your own hands is enough to understand that the phone is fake. However, counterfeit iPhones today also come with very high quality, which makes it only more difficult to determine whether it is fake or not. Fake Android devices, on the other hand, are made of low-quality plastic and buttons that aren't assembled well enough. Let's take a look at Samsung Galaxy S9 and see how to detect a counterfeit device. Samsung is a leading mobile phone producer on the market that's why fake Samsung devices are not that rare. Plus, Android devices are quite popular because they provide good value for money.
Just like when picking Apple devices, ask for the original box and look for IMEI.
On Galaxy S9 IMEI is located on the bottom of the back panel. On some Android devices IMEI can be found under the battery. Just like on any other device, you can get IMEI by typing *#06# on the keypad.
IMEI must match in all instances. Otherwise, you may be dealing with a fraudster.
But wait! There's one more way to check your IMEI—on official websites:
This is possibly the best way to ensure that you are buying an authentic smartphone because official database cannot be forged. However, this doesn't work for Google as the company doesn't provide for this opportunity.
The simplest way to check your device's authenticity is with Antutu Officer. This tool lets you see whether your device is authentic or fake and it works on all Android devices but it also requires a computer.
As a bonus, we are sharing with you one more way to check authenticity of your phone that fraudsters won't be able to get around. Enter a special code that will launch a testing mode of your device. In Samsung, go to the Phone app and dial *#7353#.
In other devices codes may very depending on manufacturers and models. Check them out:
*#*#3646633#*#*
*#*#4636#*#*
*#15963#*
You will see something like this:
These commands do not work on fake smartphones.
ABBYY Tip: 3D Touch and Long Press
Smartphone producers add various features to improve devices' performance. 3D Touch and Long Press are one of them. But did you know that these features also work with TextGrabber, FineScanner, and BCR?
3D Touch allows you to open additional menus by long-tapping on app icons. This feature is supported by all iPhones starting from 6S and newer (except iPhone SE). To call additional functions, tap an icon a bit more harder than usual. See the screenshots below to check out all the capabilities of ABBYY apps and 3D Touch!
On Android devices the same feature is implemented with a long press on icons. Yet, this function only works with Android 7.1 or newer. Simply click an icon and hold it for a second or so. An additional menu will open. It is worth noticing that this feature is not supported on some branded firmware. Here are a few functions that are accessible by long pressing on icons in Android.
App of the Week: Rain Rain
It is commonly known that sounds of rain and singing birds help people relax. So if you have insomnia or simply had a rough day, try Rain Rain for iOS or Android. It offers huge library of sounds and noises—from rain and storm to cat's purring. The most important thing is that you can mix sounds, for example, you can listen to the sounds of running water stream and a camp fire at the same time.
First-Hand Experience: Recommended by ABBYY
Not long ago our mobile team attended a master class on how to brew real Armenian coffee. They met Tatiana Danielyan, Deputy Chief Technical Officer, who shared with them the tricks of making the right coffee.
If you are visiting an Armenian family, chances are you will be given a cup of freshly brewed Armenian coffee. But remember, rejections are not allowed. We talked to Tatiana and ask her how to brew a genuine Armenian coffee that will be both fragrant and delicious.
First, you have to pick the coffee itself. Take finely ground beans with consistency close to small dust. It is important to choose a right coffee pot also known as jezve. It must be made of copper and have a narrow neck. A perfect neck must be two times smaller than the bottom.
Now let's start brewing. First, heat your jezve, it must be warm but not hot so you can touch it and don't get burned. Pour cold water into jezve up to the very top.
Add coffee (one tea spoon per cup). Do not stir! Now put it on fire. It is better to brew coffee on a gas burner, as it lets you warm your pot evenly. Now patience…
When the foam starts rising, the darkest coffee grounds will gather in the middle. When it becomes the size of a coin, take a tea spoon and spread the foam between all cups (about one tea spoon for a cup).
Stir the coffee in the pot and put it on fire again. Wait till the foam rises and put it in cups one more time. Then stir, heat, and pour it into cups. But be careful and try to save the foam!
Serve with love… and cookies. Truly the best addition to this noble drink.
That's all from us for today. Until next Monday, bye!
P.S. You can find the previous issue of this newsletter here.
Subscribe to our newsletter
Enter email and get FineScanner with 1 month premium for free!
Your subscription was successful! Kindly check your mailbox and confirm your subscription. If you don't see the email within a few minutes, check the spam/junk folder.
Your subscription was successful!