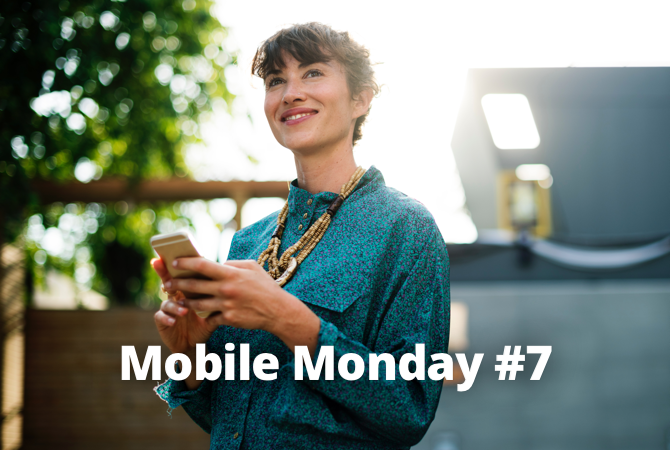 We continue to explore the very basic functions that lie hidden in the depths of our smartphones. This time around, we're going to take a close-up look at the virtual keyboard. We have carefully handpicked the most useful keyboard hacks.
iOS Tip: Unleashing the Full Power of the Virtual Keyboard
From feedback we receive from our users, judging by questions posted on social media websites, and from our own experience we can see that very often the most basic and useful smartphone functions may be buried deep in the phone settings or may require an extra tap on an obscure button or icon. Today, we're going to tell you about some cool features available in your virtual keyboard which will help you type texts almost as quickly as on a regular plastic keyboard.
Typing in caps. If you tap Shift, the next letter you tap will be in upper case. If you keep one finger pressed against Shift, you can continue typing in upper case with another finger. Tapping Shift twice turns on Caps Lock, which is useful if you need to shout something loud and clear.
Finding €, ą, double and single quotes, m-dashes, and more. Virtual keyboards may be compact, but they have many of the keys you'd expect to find a full-sized board. You just need to know where to tap and how. For example, long-tapping the "$" key allows you to select from an array of other currency symbols, and long-tapping the minus sign displays a hyphen, an n-dash and an m-dash (yes, some of us do care about proper typography). Try long-tapping different keys and see what you can find!
Full stop followed by space. You probably already know this one. Tap the space bar twice and the app will end your sentence with a full stop followed by a space.
Spell check. Your iPhone puts a wavy red line under each word that it thinks is misspelt. Tap the red line and select the correct variant or type in your own, so that next time the phone wont bicker about perfectly normal words like wazzup or innit.
Single-handed typing. This is a really cool feature introduced in iOS 11. In the larger iPhones (i.e. 6, 6+ and above), you can tap and hold the globe icon to move the keyboard to the right or to the left. The keyboard will shrink in size and become much more comfortable for thumb-typing. Apple certainly deserves some kudos for this one.
Full keyboard. If you rotate your iPhone to landscape orientation, the keyboard will expand and additional keys will become available. Alas, this won't work in iOS 11, but the method holds true for iOS 9 and 10.
Selecting text. Tap and hold a text fragment until a magnifying glass appears. Now you can reposition the initial selection point and tap Select. Or you can double-tap a word to select it. You can expand or shrink the selection frame by dragging one of its blue-colored corners. Of course, you can cut, copy or paste the selection into an application of your choice (try pasting text into TextGrabber under iOS 11). In some of the standard apps like Notes and Mail, you can change the selected text to bold, italic, or underlined.
By the way, if you encounter an unfamiliar word in a message, you can use our Lingvo app or LingvoLive service to look it up, or you can open the system dictionary. Simply select the word you want to look up and tap Find.
The power of 3D Touch. If you are a lucky owner of an iPhone with 3D Touch, you can select text like a ninja warrior. Tap and hold the keyboard until it turns a light grey colour. Then move the cursor around the text, using the keyboard area as a trackpad. Without lifting your finger, press a bit harder to select the current word, then continue moving your finger to select an adjacent area.
Your device doesn't support 3D Touch? On iOS 12 you can just long-tap Space and the same fuction will be activated.
Undoing your edits. This might seem crazy, but this feature has been there since 8 years ago. If you have accidentally deleted a text fragment, simply shake your iPhone and then tap Undo. Your lost text will be restored.
Predictive typing. This is like  Т9 but even better. While you are typing, a small panel with suggestions pops up, literally taking words out of your mouth.
Once you see the word you were about to type, tap the space button or the word itself, and the program will insert it, followed by a space (if you type a punctuation mark at this moment, the extra space will be deleted). You can always turn off this feature by selecting Settings > General > Keyboard and disabling Predictive Typing. By the way, your iPhone will continue offering suggestions for suspect words. To accept a correction, tap the space bar, a punctuation key or Return. To discard it, tap "х". If you discard a correction several times, the iPhone will give up and won't bother you any more.
Speak instead of typing. Another cool feature stashed away deep in the workings of the iOS. If you can't see a microphone icon next to the space bar, tap Settings > General > Keyboard and enable voice typing. If you are using an iPhone 6S or later, you don't even need an Internet connection for the feature to work. Don't feel like typing or can't type at the moment? Tap the mic icon and speak in your text. When you're a done dictating, tap Done.  The program will transcribe your entire speech and put paste it in the text field.
Punctuation marks are also supported! You can punctuate your text properly by speaking out the names of the following marks as you go long: comma, period/full stop, semicolon, exclamation mark, question mark, opening quote, closing quote, indent, new line, capital letter, no space, smiley face, sad face, or winking face. Try it for yourself.
Some tricks to speed up typing. You can set the program to automatically replace abbreviations with words from your personal vocabulary. Tap Settings > General > Keyboard > Replace Text. For instance, you can instruct the program to replace "DC" with "Dear colleagues", or "SYL" with "Sincerely, Average Joe, Head of All Departments in This Company". Just be sure that the abbreviation you want to be replaced is itself not some commonly used word or phrase, otherwise you won't be happy with the end result.
When one keyboard is not enough. Want to have dedicated emoji keys? Or need a keyboard for a second language with all the appropriate diacritics? Tap Settings > General > Keyboard > Keyboards > New Keyboards and add any number of keyboards you like (but be sure you're comfortable switching among them while typing). You can also add emoji keys at this stage.
If you are not satisfied with any of the standard keyboards and would like to glide over the keys like in Swype, visit the App Store, download the appropriate keyboard and enable it in Settings > General > Keyboard > Keyboards > New Keyboards. And remember that you can always connect any Bluetooth keyboard to your iPhone or iPad and touch-type like a pro.
Phew!  We think we've told you everything worth knowing about your iOS virtual keyboard.
Android Tip: How to Type Like a Pro
Android allows you to transform you virtual keyboard beyond recognition. Unlike in iOS, you can always replace the system keyboard in any app  by downloading a worthy substitute from Google Play. Miraculous!
Today we're going to tell you about GBoard from Google, as that's the first virtual keyboard for the majority of Android users. Let's look into the settings. Firstly, you can select from among hundreds of available languages.
Secondly, you can choose to show the numerical or emoji keys, expand the keyboard or make it more compact, or move it to the right or to the left so that you can type with only one thumb.
Thirdly, you can choose from the many sound effects available and even customize the vibration of the keys. You can also enable or disable special characters that appear when you tap and hold a particular key.
Fourthly, you can change the colour of the keyboard by selecting one of the available colour presets or by choosing a photo from the Gallery.
Fifthly, you can fine-tune the autocorrect feature, so that the program won't bother you with silly suggestions. This includes customizing the autocomplete vocabulary, adding the most often used emojis, substituting names from the contacts list, or switching the keyboard layout when you start typing a word in another language. And of course, you can trust the program to capitalize words after a full stop or to insert a full stop followed by a space when you tap the space bar twice.
Sixthly, Swype is enabled by default, which means that you can enter text by moving your finger about the keyboard without lifting it once. If you've never used this feature, we definitely encourage you to give it a try. You won't be disappointed! Continuous typing, correcting errors with special gestures around the Backspace key, using the space bar as a trackpad—all this and more is available to those who prefer Swype to regular typing.
Seventhly, you can use voice search in a myriad of supported languages. The feature is available for offline use if you download the appropriate language pack (tap Settings > Voice Search)
Eighthly, the operating system will automatically add any words you have corrected into your personal dictionary, which can be shared across all of your devices (so that your tablet will also know, for example, that bitcoin is a word).
Ninthly, as you would expect in a Google-manufactured OS, it has Google search built in. Naturally, the operating system will attempt to predict your searches and readily open the Google search page whenever the need arises. But there's more to this G button than meets the eye. It can also translate text with Google Translate, turn on voice typing, switch to the text selection mode, open the keyboard settings, and enable one-hand typing.
To sum up, both Apple and Android keyboards are real masterpieces of portable UX design. Now you know how to use them to their full potential.
ABBYY Tip: Voicing Your Opinion
With the launch of iOS 11, we, too, have released several major updates for our apps. For example, FineScanner and TextGrabber now support drag-n-drop functionality and BCR can create virtual business cards. And we always look forward to your comments and suggestions to further improve our apps. Here's the easiest way you can provide feedback from within our apps.
We will use Business Card Reader as an example:
Open the business card ribbon.
Tap the [i].
Tap Rate this app.
Select the number of stars that you think the app deserves.
The app's page in the corresponding online store will open. Scroll down to the Reviews section and tell us and other users what you think.
We grab every opportunity to seek your opinion on our products, asking you for comments in this newsletter and in our social media accounts. Why? Because it is absolutely crucial that we stay in touch with your needs and desires and make our apps even more useful to you.
App of the Week: FBReader
Owners of e-readers and paper book diehards all have something to say in favour of their preferred reading medium, but let's face it: e-readers are practical and truly mobile. No one would want to read a hefty brick of a book on a crowded Tube train. And why should you when you can have a whole library on your mobile?
FBReader is an app for reading books on iOS, Android, and other platforms. It can open books in many of the popular formats, including ePub, fb2, mobi, html, and more. When you open the app for the first time, you might think that it's too basic and barebones. But start reading the brief user manual that pops up on first launch, and you will immediately see that FBReader is a powerhouse of an app that allows you to store, organize, read and search books.
FBReader is an excellent example of an app that can be recommended for casual and avid readers alike. The paid version supports Yandex Translate and Google Translate, can handle PDFs and comic book files, and comes with an up-to-date library of books.
First-Hand Experience: Advice From a Colleague
Shared by Vitaly Petunin, testing engineer
I have several lifehacks for you which I hope you find useful. For starters, a tip for introducing yourself to other people. Lots of people will just tell their name and say they're glad to meet you. I often find this basic greeting routine unsatisfactory. I'm very poor at memorizing new names and will occasionally resort to all sorts of tricks to talk my way out of the awkward social situation when I can't remember someone's name, even if we've been formally introduced. So here's my first social lifehack: when introducing yourself, don't just say your name but also tell the other person your occupation. For instance, I'm Vitaly and I test mobile apps at ABBYY. This creates an anchor in your mind ("mobile apps") that will hopefully help you retain the name in your memory. Always works for me.
Unfortunately, new names are not the only thing that can easily slip your mind. We all have so many things on our hands and our minds that many of us have to use various reminders. Some will jot down to-do lists. I prefer sticky notes and mobile reminder apps. Sticky notes are most helpful in office-like environments, whereas your mobile phone is pretty universal. Find a couple minutes to create a reminder for an important task and you will thank yourself when a timely alert pops up.
And, finally, create a mental filter for all incoming information that assails you during the day. Surely, we all like to learn about discounts and sales or watch funny animals on YouTube. But these are all addictive and may potentially distract us from really important things in life. I, personally, always audit my information sources and get rid of unwanted junk. I use spam filters for incoming mail, unsubscribe from particularly intrusive social media, and invite friends in the "right" messaging apps.
Filter out all the negative input and you'll be a happier person for it!
That's all we wanted to tell you today, guys. See you next Monday. You can find the previous issue of this newsletter here.
P.S. The coolest sale of the year is approaching! We are getting ready for it at full speed, and advise you to keep up! Leave your e-mail on our black-black landing page and be the first to know about the beginning of the sale!
Subscribe to our newsletter
Enter email and get FineScanner with 1 month premium for free!
Your subscription was successful! Kindly check your mailbox and confirm your subscription. If you don't see the email within a few minutes, check the spam/junk folder.
Your subscription was successful!