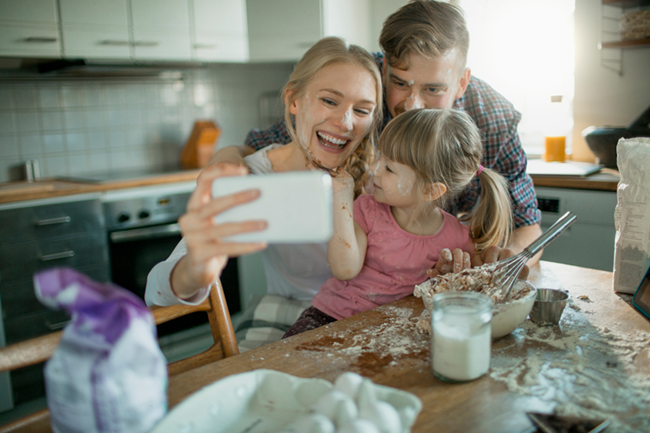 I am a huge foodie! Like the majority of my friends, I love food and enjoy cooking very much. To me food means love and sharing. When families and friends gather around the dinner table and share a meal, they bond, connect and feel each other's love and support. But food is also about tradition. Cuisines of the world have developed for thousands of years reflecting the history of nations. For me it all became very personal when I rediscovered my family history through my great-grandmother's recipes.
I am an American. Born and raised in San Francisco, CA. My parents moved to this country long time ago from Vietnam. At a certain age, when I started my own family, I started thinking about my roots, my culture and traditions. My heritage. That's when I stumbled upon my great-grandmother's book of recipes in my parent's house.
I felt as if I'd found a treasure. Here they are – the flavors of my family history, my traditions. Of course, it was in Vietnamese. At first I felt lost, thought of all these complicated ways of getting the book translated, and how long it could take. But then my friend showed me this app he'd used on his trip to Europe – ABBYY TextGrabber. You take a picture of the text, the app recognizes it and translates it into English straight away. It's very simple! Now when I could understand everything, I started cooking. You can't imagine how amazing, bold and colorful the flavors are in the authentic Vietnamese cuisine!
And of course, as food is all about sharing, I want my friends to feel it too. For me it's quite convenient that you can share your favorite recipes or anything you want really straight from the TextGrabber app: save particularly good recipes to Evernote, share them on Facebook, Twitter, send it in an email or a text.
Reconnecting with my family history, made me feel more at peace with myself, more rooted, more secure. Having mastered difficult authentic recipes, I am finally figuring out my own unique culinary style. I have started a blog and … who knows where it goes? Maybe someday my great-granddaughter or grandson will be trying to capture recipes from my own cookbook! But for now here's a delicious recipe for you - try to capture and translate it yourself! Download TextGrabber and get cooking! It will be absolutely delicious, I promise.
To enable TextGrabber's superpowers you need to activate the translation feature. So why wait? Till July 10 you can get the translator with 50% off! Just open Settings > Activate Translation in your TextGrabber or tap this link on your iPhone or iPad!
Subscribe to our newsletter
Enter email and get FineScanner with 1 month premium for free!
Your subscription was successful! Kindly check your mailbox and confirm your subscription. If you don't see the email within a few minutes, check the spam/junk folder.
Your subscription was successful!