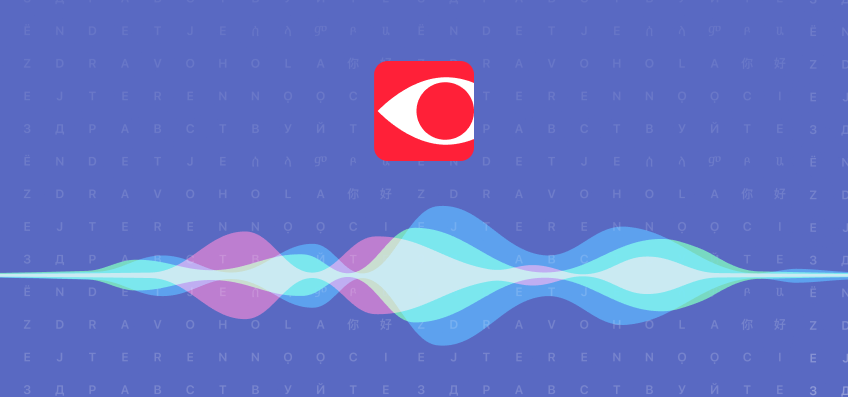 2020 is almost here and it seems a fitting time to look back and review the achievements and most memorable moments of 2019, which is speedily drawing to a close. We also have some gifts for you and your friends, so read on!
Some good statistics
In 2019, you scanned 5,000,000 documents using FineScanner. Assuming that each document is an А4 page, you have saved approximately 625 trees. If you go digital with most of your paperwork and refrain from printing out at least half of these 5,000,000  scans, you will save at least 300 trees.
You used Business Card Reader to capture 4,000,000 new contacts. Imagine carrying that many business cards in your wallet! If you stacked up all the business cards scanned in 2019, you would get a pile that is more than 4,000 feet tall,  higher than Dubai's Burj Khalifa, which is the tallest building in the world, standing at 2,717 feet high.
And if you add up all the texts you captured with TextGrabber in 2019, you will get 602 hefty volumes, each the size of Leo Tolstoy's War and Peace (which is a doorstep of a book, BTW). Now you have all of your recipes, study notes, lyrics and more literally at your fingertips.
Thank for your positive feedback and fair marks. We got 6,500 reviews and received 117,000 stars in total. That's what keeps us going and encourages us to explore new avenues in the mobile space. In 2019, we released 153 updates for Business Card Reader, FineScanner, and TextGrabber to iron out some quirks and add new features. Our apps featured 31 times in recommended apps lists in 123 countries.
Major updates of 2019
FineScanner AI
Scans of important contracts tend to get lost among the tons of photos that we routinely take with our mobile cameras. Now there's no more need to thumb through your gallery in search of that particular document, as FineScanner will use the power of AI to pick out only those photos that contain text.
We've also enhanced FineScanner with offline OCR capabilities enabling you to capture text directly on your device, without sending your documents to our servers.
While online OCR supports 193 languages and 12 output formats, offline OCR will recognize texts in 63 languages.
FineScanner AI is available on iOS and Android.
Business Card Reader for the iPad and some Apple Watch enhancements
This may well have been one of the most awaited updates of 2019: Business Card Reader became available on iPads. No more special compatibility modes or annoying black bars. Starting from 2019, you can use your iPad to scan, store, and send captured business cards to Salesforce. All of your contacts are now accessible on any Apple device—on your iPhone while on the move, on your iPad in your lounge, on your Mac while in your office, and on your Apple Watch while conversing with your contact.
As in the iPhone version, you will be able to look up contacts on Facebook and in LinkedIn thanks to the smart search feature. The app will also retrieve the contact's photo from Facebook and display it together with the details captured from the business card.
We also released a big update for those of you who use BCR in conjunction with an Apple Watch. We rearranged how information was displayed and overhauled the screen listing your business cards. BCR started to work like clockwork. 😀
Download Business Card Reader to get rid of paper business cards and bulky card holders.
Compatibility updates for iOS 13
With the release of iOS 13, Apple introduced lots of new features on its mobile devices (see this newsletter for details), one of them being the revved-up Shortcuts app. In iOS 12, we had already taught FineScanner to talk with Siri, but in 2019 many new voice commands became available.
You could now use voice commands to get a PDF document PDF or recognize text with FineScanner. We also added the option of using Siri Suggestions to perform the most common tasks from the Spotlight search screen:
Scanning a document
Opening a document
Opening a book
See this newsletter for more info about how you can use Shortcuts to automate your FineScanner experience.
Another important feature we added to FineScanner in 2019 was VoiceOver, making the app more accessible to visually impaired people.
Business Card Reader was also enhanced with an automated workflow.
Now you can tell Siri to open a contact. Just say "Hey, Siri, open business card" followed by the name of the contact. When the business card opens, make sure that the contact's Facebook and LinkedIn pages are added to their captured details. If a photo is available on the contact's Facebook page, it will be automatically loaded into BCR.
See this newsletter to find out more about this important update.
E-book with productivity tips
One 2019 release we're particularly proud of was an e-book where we'd gathered all the best hacks and tricks from our blog. There you could find dozens of useful tips to get the most out of your mobile tech, from  customizing your ring tone to speeding up your gadgets. There was also a large section with advice and step-by-step instructions for Business Card Reader, FineScanner, and TextGrabber. We hope the powerful text and image capture technologies inside our apps will help you give up paper and speed up your business processes.
Events
10 Years ABBYY Mobile
The main event for us this year was a 10th anniversary of ABBYY Mobile. 10 years ago the first version of BCR was released for Nokia's Symbian OS. Check this article to see how our apps changed through years.
CES 2019
Our international PR director, Catherine Johnson, visited the Consumer Electronics Show in Las Vegas for a first-hand experience of the latest tech. There, together with over other 180, 000 attendees, she learned about the most important tech trends of 2019, which included voice assistants, 5G networks, rollable TVs, and driverless cars. As one would expect, all of these made lots of headlines in 2019. See this newsletter for a detailed report.
MWC 2019
Mobile World Congress 2019 was where the industry leaders presented their newest gadgets and prototypes. We used this opportunity to showcase our unique mobile technologies, some of which have already made it into our apps. Our visiting team also shared some useful tips with those planning to present their products at the next MWC. Read this article to learn more about ABBYY technologies, mobile trends, and how to get the most out of an MWC if you are planning to attend.
WWDC
ABBYY sent its representative to Apple's Worldwide Developers conference (WWDC) to find out all about the new features that had become available in iOS 13.
Pick up your gift today!
Thank you for using ABBYY apps throughout 2019. 
We hope you set yourselves ambitious goals for 2020 and succeed in achieving all of them. Hopefully, with a little help from our apps :)
Wishing you all a very happy new year,
Yours sincerely,
ABBYY Mobile team
Subscribe to our newsletter
Enter email and get FineReader PDF Mobile with 1 month premium for free!
Your subscription was successful! Kindly check your mailbox and confirm your subscription. If you don't see the email within a few minutes, check the spam/junk folder.
Your subscription was successful!