Brian Gillespie
Lead Intelligent Automation, MSD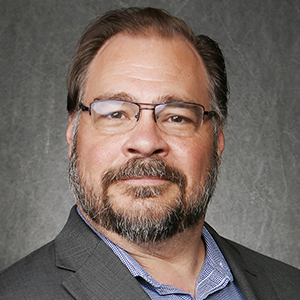 Biography
Brian Gillespie is the lead for Intelligent Automation at MSD, a life sciences company that focuses on inventing innovative medicines that improve and save human lives. Brian's organization is on a mission to transform the way MSD employees work, freeing up their time to focus on improved methods of scientific discovery and providing broader access to life saving medicines around the world. Brian is a founding member of the Conference Board for Intelligent Automation, a cross industry panel that develops and shares best practices in the use of intelligent automation capabilities.
Sessions
Customer Case Study: Inventing for Life Through Digital Transformation
10:30pm – 11:15pm,
Thursday May 23
MSD is a 130 year old company that specializes in inventing state-of-the-art medicines that save lives. Being 130 years old means that we have had time to develop ground breaking research and manufacturing capabilities, but it also means that we are often limited by processes that are slow, paper-based, and require constant human interaction. In order to continue our mission of improving health outcomes and saving lives, MSD needs to completely transform the way that we conduct business across every aspect of the company. In order to achieve that goal, senior leaders at MSD have initiated an enterprise wide program to digitize and automate the way that we work. As a result, we are looking to partner with a very select group of highly capable companies that will provide us with leading edge digital capabilities that will enable greater speed and accuracy in doing what we do best: Inventing for Life.
Expert Panel: From RPA to AI, the Impact of New Technologies on the Enterprise
12:30pm – 1:00pm,
Thursday May 23
Moderated by Brian Gillespie, the panel will discuss trends and vision impacting decision makers within the enterprise centers of excellence related to automation. The expert panel will give their insights into trends driving vision and strategy from the CEO to the CIO and down to the various team leaders implementing projects. This session will focus on the key factors COEs are focusing on to solve content challenges to make their operations more effective and impactful.