Bruce Orcutt
Vice-President, Product Marketing, ABBYY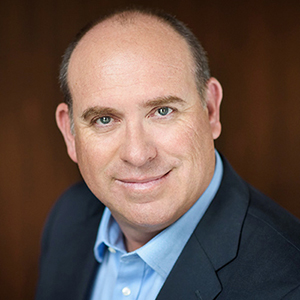 Biography
Bruce Orcutt is a veteran Product Marketing and Product Management professional with over 20 years' experience in Enterprise Software. In his current role, Bruce drives global product marketing building go-to-market strategies that will accelerate the adoption of ABBYY solutions worldwide.
Bruce joined ABBYY in 2015 as Vice President of Product Marketing for the North American markets. Prior to joining ABBYY, Bruce was the Senior Director of Product Marketing at Kofax, Inc. responsible for the mobile products, platform and solutions. Bruce has successfully developed and launched global enterprise software products, platforms and solutions for Financial Services, Insurance, Transportation, Manufacturing, and Government with an emphasis on accelerating transactions, improving competitive advantage and reducing costs.
Sessions
Driving the New Enterprise Vision with Content IQ
2:45pm – 3:15pm,
Thursday May 23
Enterprise capture is being swept up in many waves of Digital Transformation, revolutionizing how it is bought and consumed. This session will address how the ABBYY portfolio helps you win the Enterprise through the use of a scalable architecture, machine learning, AI, and smarter deployment, integration and customization methods. Learn how the FlexiCapture platform of ABBYY aligns with buyers automation goals and delivers on their vision to improve their content IQ.
Expanding Solutions for the Invoice Market
12:00pm – 12:45pm,
Friday May 24
This session will address the varying capablities of the ABBYY portfolio to automate the capture and processing of invoices. We will address FlexiCapture for Invoices, invoice services, APIs and alternative offerings for partners to develop and deploy invoice automation from ABBYY. This session will provide a detailed overview of the various invoice offerings and new capabilities planned to expand the market opportunity.
Understanding the ABBYY Portfolio
12:45pm – 1:30pm, Friday May 24
With a focus on AI, Machine Learning, and Natural Language Processing this session will give a preview and vision into current and future technical capabilities of the ABBYY portfolio. We will rationalize the portfolio to help identify opportunities for applying ABBYY to solve Content IQ challenges for customers.