Deepak Swaroop
Head of Intelligent Automation, LatentBridge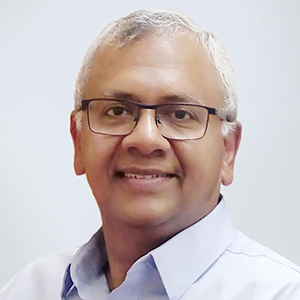 Biography
Deepak Swaroop is the Head of the Intelligent Automation Practice for LatentBridge, a global intelligent automation advisory, implementation and managed services firm with an industry-leading SaaS platform. It helps clients deliver their mission-critical KPIs – Customer Experience, speed, productivity and adaptability - by practical application of AI and Robotics technology.
With 30 years of consulting and management experience in the Big 4, Swaroop specializes in intelligent automation, managed services and business transformation. He previously served as the head of automation COE at EY, where he built EY's automation program, leading to 1000 bots, the largest such program in the industry from greenfield to maturity, in RPA and Artificial Intelligence.
In addition to his significant automation experience, Swaroop built EY's multifunctional shared services capability across 5 countries and 10 cities in the last decade, delivering significant cost savings and transforming the organization and its service delivery. Prior to EY, Swaroop worked with Arthur Andersen, where he built and led their business valuation practice.
Session
Automation Led Transformation
11:45pm – 12:30pm,
Thursday May 23
Expert Panel: From RPA to AI, the Impact of New Technologies on the Enterprise
12:30pm – 1:00pm,
Thursday May 23
Moderated by Brian Gillespie, the panel will discuss trends and vision impacting decision makers within the enterprise centers of excellence related to automation. The expert panel will give their insights into trends driving vision and strategy from the CEO to the CIO and down to the various team leaders implementing projects. This session will focus on the key factors COEs are focusing on to solve content challenges to make their operations more effective and impactful.