Professor Leslie Willcocks
Professor of Technology Work and Globalisation, The London School of Economics and Political Science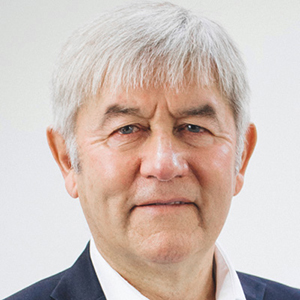 Biography
Leslie P. Willcocks is Professor of Technology Work and Globalization at the Department of Management at London School of Economics and Political Science.
He has a global reputation for his work on robotic process automation; cognitive automation; AI; the future of work; digital innovation; outsourcing; global management strategy and organizational change; IT management; and managing digital business. Leslie is co-author of 62 books on these subjects, and has had over 230 refereed papers published in journals such as Harvard Business Review, Sloan Management Review, California Management Review, MIS Quarterly, Journal of Management Studies and MISQ Executive. His work also appears in major media outlets such as Forbes magazine and HBR online.
Leslie has delivered company executive programmes worldwide, is a regular keynote speaker at international conferences, and has been retained as adviser and expert witness by major corporations and government institutions in the UK, USA, Europe and Australia.
Recent published books:
Service Automation: Robots and The Future of Work (2016)
Robotic Process Automation and Risk Mitigation: The Definitive Guide (2017)
Robotic Process and Cognitive Automation: The Next Phase (2018)
Global Outsourcing Discourse: Exploring Modes of IT Governance (2019)
Becoming Strategic With Robotic Process Automation (forthcoming - 2019)
Email: willcockslp@aol.com
Sessions
Keynote - Future of Work: How New Technologies Impact Growth
9:45am – 10:30am,
Thursday May 23
Expert Panel: From RPA to AI, the Impact of New Technologies on the Enterprise
12:30pm – 1:00pm,
Thursday May 23
Moderated by Brian Gillespie, the panel will discuss trends and vision impacting decision makers within the enterprise centers of excellence related to automation. The expert panel will give their insights into trends driving vision and strategy from the CEO to the CIO and down to the various team leaders implementing projects. This session will focus on the key factors COEs are focusing on to solve content challenges to make their operations more effective and impactful.