Maxime Vermeir
Senior Solution Architect, ABBYY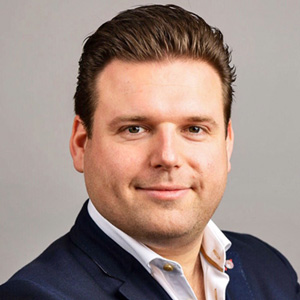 Biography
Maxime Vermeir is Senior Solution Architect for Europe, as part of the Customer Enablement group within ABBYY. In this role, he supports customers, partners and the global sales organization with finding the perfect fit of ABBYY Content IQ technologies for their requirements, designing the high-level solutions and guiding projects to a successful outcome. Before joining ABBYY, Maxime assisted in successfully deploying DX solutions throughout many different industries and was at the cradle of a patented document transformation platform for the life sciences market. Additionally he founded a startup in the mobile applications space to make app development available to all.
Session
Expert Panel: From RPA to AI, the Impact of New Technologies on the Enterprise
12:30pm – 1:00pm,
Thursday May 23
Moderated by Brian Gillespie, the panel will discuss trends and vision impacting decision makers within the enterprise centers of excellence related to automation. The expert panel will give their insights into trends driving vision and strategy from the CEO to the CIO and down to the various team leaders implementing projects. This session will focus on the key factors COEs are focusing on to solve content challenges to make their operations more effective and impactful.
Customer Case Study: "Cloud First" Customer Example for ABBYY FlexiCapture
10:15pm – 11:00pm,
Friday May 24
This session will present a customer use case where the ABBYY cloud was the right solution for this enteprise customer.  In particular we will focus on the buying process, challenges of presenting a cloud solution for IT approval and acceptance, and a deployment overview.