Ahson Ahmad
Executive Vice President & Chief Product Officer, Ripcord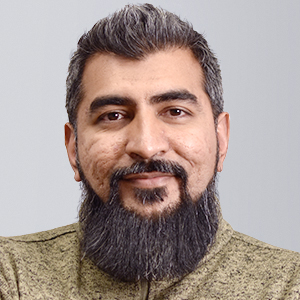 Biography
Ahson Ahmad is the Executive Vice President & Chief Product Officer of Ripcord and is responsible for product strategy and direction.
Ahson is a passionate technologist, having gone through the engineering, professional services, and sales ranks before he made the switch to product management, which was motivated out of customer empathy—because "customers deserve better products."
Ahson is also an industry veteran in the content management space, having worked for two decades across three continents for industry leaders in content management: EMC Documentum, Alfresco, and OpenText. There, he ran major ECM product lines before moving fully into the innovation space by creating multiple native, cloud-based ECM platforms and apps from the ground up.
Session
Case Study: How a Digitization Company Applies the ABBYY Portfolio to Enhance Their Service and Drive Value
1:30pm - 2:15 pm,
Thursday, October 24
In this session, we will explore how a cloud company employs ABBYY technologies as a solid foundation for its innovative services. Learn more about how their micro services architecture on Linux leverages FineReader Engine for classification of documents and how they implemented it to cope with fast-growing document volumes. Furthermore, gain insight on what plans Ripcord, the world's first robotic digitization company, has for integrating more products and services of the ABBYY Content IQ portfolio into their offering.