Anthony Macciola
Chief Innovation Officer, ABBYY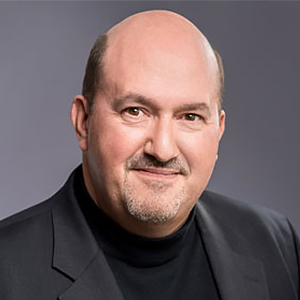 Biography
Anthony Macciola is a seasoned veteran of the tech industry, with over 30 years of experience in software, hardware, and algorithm development. He joined ABBYY's Executive Management Team as Chief Innovation Officer (CIO) in October 2017. In this role, Anthony formulates ABBYY's market-focused vision and strategy for driving innovation and new product concepts.
Prior to joining ABBYY, Anthony held several leadership positions at Kofax, where he rose to become Chief Technology Officer (CTO). As CTO, he was responsible for, among other things, initiating and directing the company's mobile capture, text analytics, natural language processing, and image processing technologies.
Before joining Kofax, Anthony served 3 years as the global VP for Marketing at Lantronix, a leading provider of embedded networking technology. Anthony also worked for UK-based Xionics where he was instrumental to the company's successful establishment in the U.S. and Australian markets.
Session
Addressing Digital IQ
11:45am - 12:30pm,
Thursday, October 24
Digital intelligence is a core initiative in customers' digital transformation strategies. Anthony Macciola, Chief Innovation Officer of ABBYY, will present the core product and market strategies that are driving ABBYY investments and execution to support our customers' needs for automation around Content and Process IQ.