Bill Galusha
Director, Product Marketing – RPA & Data Capture, ABBYY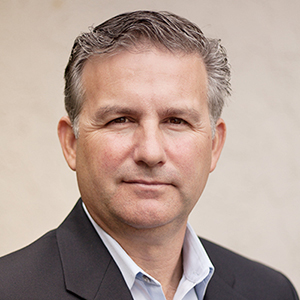 Biography
Bill Galusha is a veteran Product Marketing and Strategist professional with over 20 years of experience in managing various enterprise software products and solutions. Bill joined ABBYY in March 2018 as Director of Product Marketing and is responsible for leading the ABBYY Content IQ products and marketing strategy in growth markets like Robotic Process Automation (RPA). Prior to joining ABBYY, he spent four years at Kofax, where he led the Kofax RPA product and marketing strategy. Before Kofax, he spent seven years at EMC as a product marketing manager overseeing the EMC capture, Business Process Management, and case management products and solutions.
Sessions
Empowering Smarter Digital Workforces with Content IQ
1:30pm - 2:15pm,
Thursday, October 24
Today's intelligent automation technologies require an understanding of content to deliver better customer experiences and business insights. In this session, we will explore ABBYY's strategy for delivering our technology and solutions as "content skills" that can be easily consumed and used in the latest automation platforms.
Addressing Market Opportunities with FlexiCapture and Vantage
3:00pm - 3:30pm,
Thursday, October 24
ABBYY products and solutions address many automation challenges and issues raised by our customers. All of our products support RPA, BPM, ECM, and ERP integrations. This interactive session will address the positioning of the ABBYY portfolio of products based upon the customer use case and ensuring the proposed ABBYY solution aligns with the customers' Digital IQ strategy.
Hands-On: Learn How to Build an ABBYY Vantage Skill in 15 Minutes
4:00pm - 5:15pm,
Thursday, October 24
ABBYY Vantage is designed for the non-technical business user who can quickly configure and train a Vantage skill for classification and extraction. In this hands-on session, you will have the opportunity to configure, train, and publish your own skill, getting hands-on experience with Vantage.