Bob Claus
Solutions Architect, ABBYY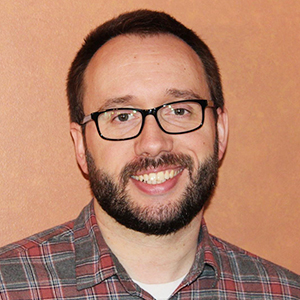 Biography
Bob has been working in Professional Services for just under 15 years. He previously worked for a Reseller, where he focused on several ECM and capture products. He's an experienced application/web developer, having written numerous web applications that integrate with ABBYY products. Since joining ABBYY, Bob has worked on many of the product lines and is now focused on some of ABBYY's largest customers.
Sessions
FineReader Server – Using the REST API
4:45pm – 5:15pm,
Thursday, October 24
FineReader Server enables users and administrators to utilize the advanced recognition services of FineReader as a RESTFul service. This session will address the methods and capabilities for FineReader Server to be utilized as a true recognition service.
Alternative Ingestion Methods for FlexiCapture
1:45pm – 2:30pm,
Friday, October 25
In this session, we'll discuss the various out-of-the box ways to get content into FlexiCapture: HotFolder, Scanning Station, Email, and the APIs, and we'll review the scenarios when each might be appropriate. We'll dig into and share details regarding the Web Services API, including code snippets that demonstrate how to ingest a document, process it, and view the exported data file.