Charles Araujo
Principal Analyst, Intellyx LLC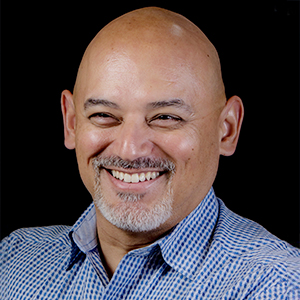 Biography
Charles Araujo is an industry analyst, internationally recognized authority on the Digital Enterprise and author of The Quantum Age of IT: Why Everything You Know About IT is About to Change. As Principal Analyst with Intellyx, he writes, speaks and advises organizations on how to navigate through this time of disruption. He is also the founder of The Institute for Digital Transformation and a sought after keynote speaker. He is a regular contributor to CIO.com and has been quoted or published in Time, InformationWeek, CIO Insight, NetworkWorld Computerworld, USA Today, and Forbes.
Session
The New Digital Experience Supply Chain - and How It Will Transform Everything
9:45am – 10:30am,
Thursday, October 24
The supply chain defined the Industrial Era. To create value it was all about optimizing how you marketed, produced, delivered, administered, and supported a mass product as you served a mass market. But in the digital era, this equation has been turned upside down. Creating value in this tumultuous time isn't about the supply chain -but about optimizing the customer experience, which is increasingly digital. To do so, organizations will need a new type of supply chain - one that helps them curate and optimize the delivery of a customer experience that will deliver differentiating value in a fast-moving and hyper-competitive market. This will demand that organizations not only reorient themselves around the digital experience, but also that they use it as the focal point to transform their business models, operating models, and the nature of work itself.
In this thought-provoking and insightful keynote presentation, industry analyst, author, and futurist, Charles Araujo, will examine the forces that are shaping the competitive landscape for the modern enterprise and how enterprise leaders must transform their organizations for this future. He will dive into how the intersection of shifting customer expectations, and new cognitive and automation technologies are impacting how enterprise leaders must evolve core operating models and business processes, how they are acquiring and deploying technology to meet strategic objectives, and where and how they are leveraging their most important resource - their human teams - as they reshape their organizations from the inside out.