Daneen Storc
Director, Product Marketing Strategic Alliances and Solutions, ABBYY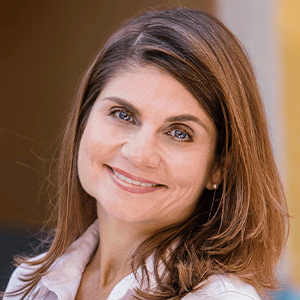 Biography
Daneen Storc is responsible for building and expanding ABBYY's relationships with key global partners, and for leading the marketing direction and strategic vision for ABBYY's invoice processing and accounts payable (AP) automation products and solutions. Prior to ABBYY, she worked at Lexmark Enterprise Software (Kofax) and ReadSoft in product marketing roles serving as conduit between the market and the company, and evaluating AP automation projects of companies ranging from small businesses to Fortune 100. She holds an MBA in Marketing Management from Loyola University of New Orleans.
Sessions
Achieving Competitive Advantage with FlexiCapture for Invoices Cloud (For ISVs, BPOs & Solution Providers)
4:00pm - 4:45pm,
Thursday, October 24
ABBYY has packaged its FlexiCapture for Invoices Cloud offering to deliver a compelling Invoice Capture-as-a-Service that complements the ISV's or BPO's cloud-based AP/P2P solution. This session begins with an introductory snapshot of market trends and opportunity. An overview and demonstration of the technology follows with focus on the key capabilities required by organizations seeking differentiation from an embedded, out-of-the-box invoice recognition and field extraction service.
Digital Transformation in Accounts Payable and the Changing Landscape of Automation Deployments
11:15am - 12:00pm,
Friday, October 25
Digital transformation strategy is changing the qualifications and priorities of customers seeking digital automation in accounts payable. Find out how and get a foundational understanding of how ABBYY's key DX-enabling automation technologies are applied in this top use case.