Greg Strevig
VP, Enterprise Analytics, Geisinger Health System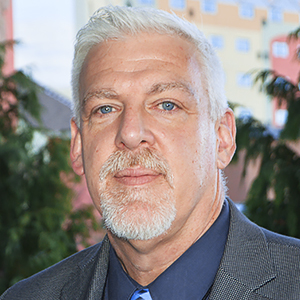 Biography
Greg Strevig is responsible for business intelligence across all of Geisinger's business domains, including the Clinical Enterprise, Geisinger Health Plan, Geisinger Commonwealth School of Medicine, and all operational and administrative towers. Greg is currently enabling the new Geisinger Data Informatics Center of Excellence (CoE), pulling together 100+ business intelligence and analytics personnel to create a coordinated and high-performance analytics function.
Greg has 20+ years of experience in Healthcare Information Technology, Business Intelligence (BI), and Analytic Solutions Development. Prior to joining Geisinger, he served as the Network Engineer and IT Director for Hanover General Hospital in Hanover, Pennsylvania. During his 20 years at Geisinger, he served as Lead Technical Analyst for Geisinger Medical Laboratories, Lead Innovation Analyst for CDIS, Director of BI and Analytic Development, and is currently serving as VP, Enterprise Analytics.
Session
Expert Q&A
11:00am - 11:45am,
Thursday, October 24
Future Vision: Process IQ
Scott Opitz, President of Process Intelligence at ABBYY, and Gregory Strevig, VP of Enterprise Analytics at Geisinger Health System, will discuss how leveraging Process IQ impacts the delivery of healthcare at Geisinger and benefits patients, outcomes, and the overall business of delivering care. In particular, they will focus on how analytics and machine learning impact understanding of processes, and how this understanding can benefit the end-to-end delivery of care.