Ivan Bodyagin
Vice President, Content Intelligence, ABBYY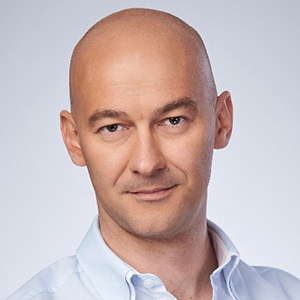 Biography
Ivan Bodyagin is a seasoned expert and veteran of the tech industry, having over 20 years of experience in leadership positions. He joined ABBYY in 2007 and has been responsible for the global product development of ABBYY FineReader, the company's flagship for the consumer audience. With Ivan at the helm, the company archived significant results by reviewing the consumer product business strategy and bringing the product quality to a new level. In 2018, Ivan was appointed ABBYY's Vice-President of Content IQ. In this role, he is responsible for exploring business opportunities in intelligent document processing and text analytics, as well as being in charge of the overall strategy planning and execution for Content IQ solutions and RPA integration. Ivan is a graduate of Moscow Engineering Physics Institute (MEPhI), Theoretical Physics faculty. In 2005, Ivan was granted a Solution Architect Microsoft Most Valuable Professional (MVP) Award, which he held until 2007. From 2008 till 2017, he was a Visual C# MVP. Ivan is based in the San Francisco Bay Area.
Session
Integrating ABBYY Vantage with Intelligent Automation Platforms
1:45pm – 2:30pm,
Friday, October 25
In this session, we dive deeper into the ABBYY Vantage product, reviewing the Vantage Integration REST API that enables developers to integrate Vantage with various process automation applications. We will review various aspects of the integration REST API, including connecting an intelligent automation platform with Vantage to perform tasks like creating and configuring skills, getting information about activities, and managing notifications.