Ivan Gravanov
Principal Technology Advisor, ABBYY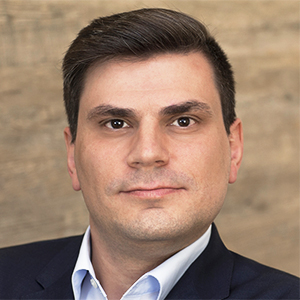 Biography
Ivan has been a part of ABBYY for more than 10 years, serving in various technical as well as project and team management roles across the western European region. Since moving to his global role of Principal Technology Advisor, Ivan now leverages his great industry, technology, and product experience to key enterprise accounts around the world and acts as a mentor for many new Services team members to expedite internal onboarding processes and expand ABBYY's expertise in the field.
Session
Hands-On: Deep Dive with the Latest Features of FlexiCapture
1:30pm – 3:30pm,
Thursday, October 24
ABBYY's commitment to providing innovative, powerful, and versatile applications has been demonstrated once again with the latest release of the FlexiCapture 12 platform. It includes a number of improvements and optimizations, as you would expect, but also delivers on our promises to provide next-generation AI. This session will provide you the opportunity to not only see these new features but to get hands-on experience for yourself of what Natural Language Processing, AI-powered invoice processing, and our advanced classification can do.