Jacob Wilson
Principal, PwC Labs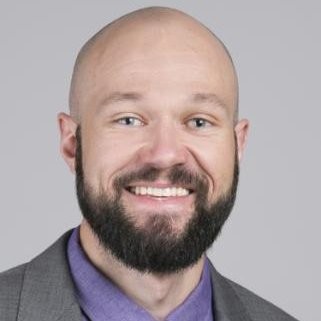 Biography
Jacob Wilson is a Technology Partner within PwC Labs focused on delivering business-led and citizen-led AI capabilities to the U.S. firm and Clients. Jacob also co-leads Technology enablement for the Tax line of service delivering a number of business led solutions across various Tax Compliance and Consulting businesses. Jacob is a business results driven leader with 13+ years of experience in enterprise development, business intelligence, and emerging technologies at PwC as well as at various consulting firms such as Hitachi Consulting, Slalom Consulting, and Neudesic.
The PwC Labs leadership team is reimagining the possible using a digital mindset by leveraging innovative technology to automate processes and unlock insights from data through cutting edge analytics capabilities. As part of the PwC Labs team, Jacob works with both client and internal teams at PwC to digitize and automate processes, resulting in significant time savings and increased efficiency. In this role, Jacob shares this passion for innovation with clients and colleagues within a team comprised of the firms leading technologists, data scientists, data, automation and AI experts from all of PwC's lines of service (tax, assurance, advisory and internal services).
Session
Expert Q&A - Future Vision: Content IQ and Digital IQ
11:00am - 11:45am,
Thursday, October 24
Bruce Orcutt, Global Vice President of Product Marketing at ABBYY, will lead a question and answer session with Jacob Wilson, Principal, PwC Labs, and Joe Harrington, Principal, PwC Labs. The team will discuss the path toward the digital intelligence and the requirements of a digital enterprise platform. What is the value of machine learning and AI technologies for businesses today and in the future, and how can they help meet the demands of the market?