Konstantin Pavlov
Product Manager, FlexiCapture SDK, ABBYY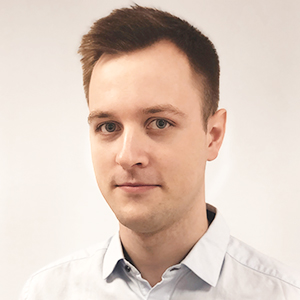 Biography
Konstantin Pavlov joined ABBYY in 2016 as an Analyst for FineReader Engine, responsible for gathering and managing product requirements. He later shifted his focus to data capture products, becoming the Product Manager of FlexiCapture Engine and FlexiCapture SDK products. In this role, he is currently responsible for gathering and specifying the market requirements, product vision, and business development of these products. Konstantin is a graduate of the Moscow Institute of Physics and Technology (MIPT), holding a bachelor's degree in Applied Mathematics and Informatics and a master's degree in Technology Projects Management.
Session
Hands-On: Incorporate Invoice Processing, Advanced Classification, and More with New FlexiCapture SDK
10:30am - 12:00pm,
Friday, October 25
This session will be dedicated to the new ABBYY FlexiCapture SDK, which provides all the capabilities of FlexiCapture—powered by artificial intelligence and machine learning—now in SDK form. FlexiCapture SDK allows developers to incorporate invoice processing, advanced classification, and the most up-to-date ABBYY data capture technologies into their applications. This session will include a presentation of the main features of FlexiCapture SDK, a demonstration of the product in action, and a Q&A session with the Product Manager.