Marlene Wolfgruber
Director of Product Marketing – Mobile, ABBYY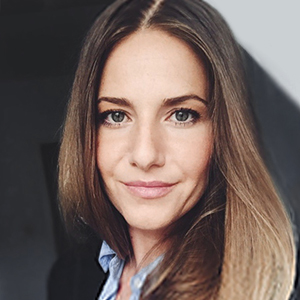 Biography
Dr. Marlene Wolfgruber is Director of Product Marketing - Mobile and is responsible for driving ABBYY's mobile portfolio and the go-to-market strategy. Her current focus is to continuously improve mobile implementations in order to drive enhanced productivity and better customer experience. Prior to her global role, she was responsible for the product marketing strategy of the Data Capture portfolio in the European market. Marlene gathered several years of experience in product management and marketing while working for a variety of technology companies in the realm of information and document management and data capture, e-mail management, and natural language processing. Marlene holds a university degree in computer linguistics and a Ph.D. on the topic of Sentiment Analysis. She lives in Munich, Germany.
Sessions
Simplifying Onboarding Processes with Mobile Capture Solutions
2:15pm – 3:00pm,
Thursday, October 24
In this session, we introduce the new ABBYY Mobile Web Capture SDK, which easily integrates with any existing digital onboarding process. Learn the different values and use case scenarios of Mobile Web Capture SDK compared to ABBYYs Mobile Capture SDK and possible ways of integration. During the demo session, you will learn how to provide the best user experience possible, and you will get the chance to try it out yourself!
Redefining Customer Onboarding in the Digital Age
1:45pm – 2:30pm,
Friday, October 25
Mobile is the primary interface for users to access corporate, government, and retail services. This session will present how the ABBYY mobile portfolio helps customers design and deliver the most engaging applications that help automate and accelerate the onboarding process. Learn how providing a personalized and frictionless onboarding journey can boost customer conversion rates and increase customer retention rates.