Maxime Vermeir
Senior Solution Architect, ABBYY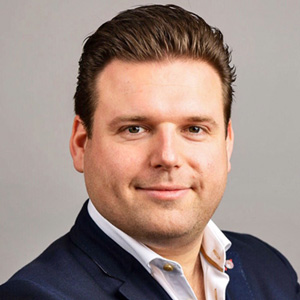 Biography
Maxime is a Senior Solution Architect for Europe, with a primary focus on the Benelux region, as part of the Customer Enablement group within ABBYY. In this role, he supports customers, partners, and the global sales organization with finding the perfect fit of ABBYY Content IQ technologies for their requirements, designing the high-level solutions and guiding projects to a successful outcome. Before joining ABBYY, Maxime assisted in successfully deploying DX solutions throughout many different industries and was at the cradle of a patented document transformation platform for the life sciences market. Additionally, he founded a startup in the mobile applications space to make app development available to all.
Sessions
Hands-On: Learn How to Build an ABBYY Vantage Skill in 15 Minutes
4:00pm – 5:15pm,
Thursday, October 24
ABBYY Vantage is designed for the non-technical business user who can quickly configure and train a Vantage skill for classification and extraction. In this hands-on session, you will have the opportunity to configure, train, and publish your own skill, getting hands-on experience with Vantage.
Cloud First Case Study: Leveraging FlexiCapture Cloud
9:15am – 10:00am,
Friday, October 25
This session will explore the use case, buying decision, and implementation that one customer undertook to deploy and implement FlexiCapture Cloud to assist with the capture and automation of lab reports for their distributed veterinary customers.