Olga Titova
Product Owner – Mobile SDK, ABBYY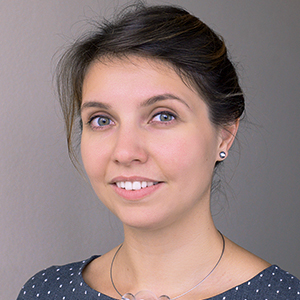 Biography
Olga serves as product manager for Mobile SDKs at ABBYY, in which she is responsible for gathering and specifying market requirements, product vision, and business development. She takes a leading role in driving the development of Mobile Capture and Mobile Web Capture SDKs. Having joined ABBYY in 2010, Olga started her career as a Software Developer, and then moved to an Analyst position. Playing this role, she was responsible for product requirements gathering and management. Olga holds a bachelor's degree in Applied Mathematics and Physics from Moscow Institute of Physics and Technology (MIPT) and a master's degree in Applied Mathematics and Informatics from MIPT.
Session
Simplifying Onboarding Processes with Mobile Capture Solutions
2:15pm – 3:00pm,
Thursday, October 24
In this session, we introduce the new ABBYY Mobile Web Capture SDK, which easily integrates with any existing digital onboarding process. Learn the different values and use case scenarios of Mobile Web Capture SDK compared to ABBYYs Mobile Capture SDK and possible ways of integration. During the demo session, you will learn how to provide the best user experience possible, and you will get the chance to try it out yourself!