Payam Mousavi
Lead, Government Intelligent Automation, KPMG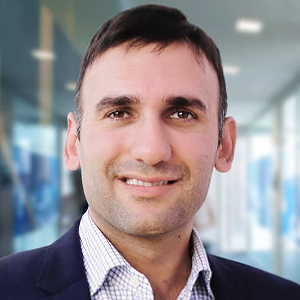 Biography
Payam Mousavi is the lead director in KPMG's Government Intelligent Automation practice. He has over 15 years of experience leading delivery of large digital transformation and Intelligent Automation projects in both the private and public sector as a Solution Architect and Project Manager. He is an experienced management consulting professional with broad strategy, operations, and digital transformation expertise. His focus cuts across the full spectrum of Intelligent Automation technologies, including robotic process automation (RPA), chatbots and cognitive agents, and cognitive/AI applications to drive strategic outcomes. From this experience, he brings a cross-industry lens with a focus on process improvement through innovation, delivering engagements across federal/state/local governments.
Session
The Real Impact of Automation: A Customer's Perspective of Automating Document Review with RPA, OCR, and AI
3:00 pm - 3:30 pm,
Thursday, October 24
The Centers for Medicare & Medicaid Services (CMS) review tens of thousands of medical records to measure the accuracy of Medicare Advantage payments. This review process is initiated with a rigorous and time-consuming manual intake process. This presentation will highlight how CMS developed an automated solution that harnesses emerging technologies such as Robotic Process Automation, ABBYY's Optical Character Recognition, Machine Learning, and Natural Language Processing to transform the intake and review process. This resulted in significant process time reductions, increased accuracy, more timely feedback to stakeholders, and increased job satisfaction by allowing resources to focus on more meaningful reviews instead of administrative tasks.