Rainer Pausch
Senior Director, Global Product Marketing SDKs, ABBYY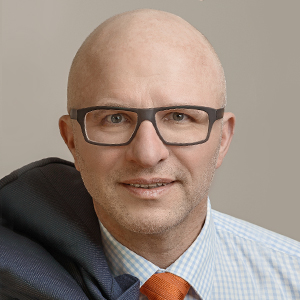 Biography
Rainer leads global product marketing of the ABBYY Software Development Kits and is responsible for the strategy for the SDK portfolio at ABBYY. Having held positions for a variety of leading software companies providing document archiving, workflow, and information management solutions, Rainer has more than two decades of experience working with document and information-driven business processes. He is currently focused on defining how ABBYY's Content IQ portfolio can drive enhanced productivity and better customer experiences in software products and cloud services.
Sessions
Case Study: How a Digitization Company Applies the ABBYY Portfolio to Enhance Their Service and Drive Value
1:30pm – 2:15pm,
Thursday, October 24
In this session, we will explore how a cloud company employs ABBYY technologies as a solid foundation for its innovative services. Learn more about how their micro services architecture on Linux leverages FineReader Engine for classification of documents and how they implemented it to cope with fast-growing document volumes. Furthermore, gain insight on what plans Ripcord, the world's first robotic digitization company, has for integrating more products and services of the ABBYY Content IQ portfolio into their offering.
OCR and How FineReader Engine Adds Strategic Value to Intelligent Automation Applications
3:00pm – 3:30pm,
Thursday, October 24
FineReader continues to add advanced technologies and capabilities, enabling developers to automate more processes and understand more content with their applications and solutions. This session will review the latest technologies of FineReader Engine and how they are applied to deliver greater Content Intelligence.