Reginald J. Twigg, Ph.D.
Director of Product Marketing, Data Capture, ABBYY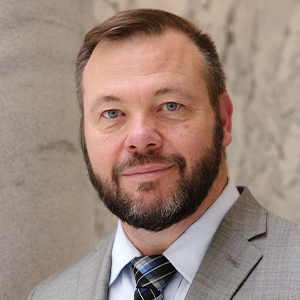 Biography
With a research background in Communication Theory, including Semiotics, Linguistics, and Speech Pathology, Reginald Twigg has been in the Enterprise Software industry for the past two decades, with a focus on automating document-processing applications (specifically, Capture and Enterprise Content Management (ECM)) with emerging technologies. Developing the earliest natural language processing (NLP) applications for ECM, later with Artificial Intelligence and Machine Learning (AI, ML), he has led their introduction into Document Imaging and Capture while at FileNet and IBM. Now at ABBYY, a leader in intelligent document processing, Reginald currently manages its Document Capture business.
Sessions
Winning the New Digital Enterprise with Content IQ
2:15pm - 3:00pm,
Thursday, October 24
Digital Transformation (DX) is forcing a radical focus on removing friction from customer service and operational excellence. Robotic Process Automation (RPA) is symptomatic of this change, but ultimately will not change the game; instead, smart technologies for digitizing documents and unstructured content and intelligent processes show the greatest potential for value in making DX happen. This session shows how the evolution from OCR to Intelligent Document Processing with Content IQ changes the game for enterprise capture and how working with ABBYY can help you become the trusted partner in transforming your clients' business for the digital age.
Addressing Market Opportunities with FlexiCapture and Vantage
3:00pm - 3:30pm,
Thursday, October 24
ABBYY products and solutions address many automation challenges and issues raised by our customers. All of our products support RPA, BPM, ECM, and ERP integrations. This interactive session will address the positioning of the ABBYY portfolio of products based upon the customer use case and ensuring the proposed ABBYY solution aligns with the customers' Digital IQ strategy.