Scott Chau
Customer Enablement Engineer, ABBYY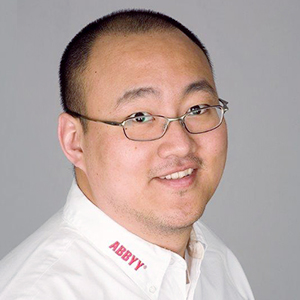 Biography
Scott has worked for ABBYY for over 10 years, with multiple generations of ABBYY data capture software. Not only was he a Support Engineer for the Retail and Data Capture product lines, but he also helped start the FlexiCapture Training program in the US. He has played a vital role in many large deals in the Transportation and AP verticals. Since transitioning to Customer Enablement, he has been able to leverage his skills and experience to help customers find the best solutions for their Data Capture needs.
Session
Hands-On: Learn How to Build an ABBYY Vantage Skill in 15 Minutes
4:00pm - 5:15pm,
Thursday, October 24
ABBYY Vantage is designed for the non-technical business user who can quickly configure and train a Vantage skill for classification and extraction. In this hands-on session, you will have the opportunity to configure, train, and publish your own skill, getting hands-on experience with Vantage.