Scott Opitz
President of ABBYY Process Intelligence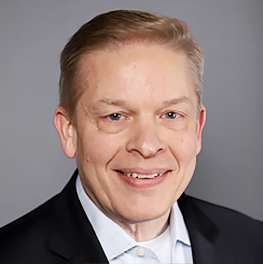 Biography
Scott Opitz is President of ABBYY Process Intelligence, responsible for driving the continued innovation and market success for ABBYY process intelligence offerings. He joined ABBYY with the acquisition of TimelinePI, for which he was co-founder, President, and CEO from its inception.
A 30-year veteran of the computer industry, Scott has founded and built companies in the application integration, business process management, and business intelligence spaces. Scott founded and served as President and Chief Executive Officer of Altosoft Corporation, a company acquired by Kofax. Following the acquisition of Altosoft, Scott served as Senior Vice President & General Manager for Analytics.
In previous positions, Scott served as Senior Vice President, Worldwide Marketing & Business Development for webMethods (now Software AG), where he was responsible for webMethods' marketing, business development, and strategic product planning. He joined webMethods as a result of its acquisition of IntelliFrame Corporation, where he served as Chief Executive Officer and co-founder. Scott also served as Chief Technology Officer for Computer Network Technology Corporation (now Brocade) and Vice President of Advanced Technology for Conextions, Inc.
Session
Expert Q&A:
11:00am - 11:45am,
Thursday, October 24
Future Vision: Process IQ
Scott Opitz, President of Process Intelligence at ABBYY, and Gregory Strevig, VP of Enterprise Analytics at Geisinger Health System, will discuss how leveraging Process IQ impacts the delivery of healthcare at Geisinger and benefits patients, outcomes, and the overall business of delivering care. In particular, they will focus on how analytics and machine learning impact understanding of processes, and how this understanding can benefit the end-to-end delivery of care.