Todd Pratt
Senior Sales Engineer, ABBYY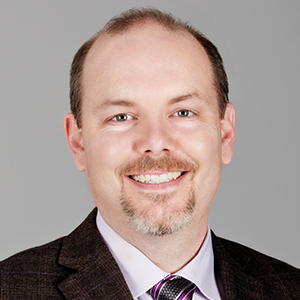 Biography
Todd has deep expertise in sales engineering, building and managing successful consulting teams, and implementing solution selling techniques that shorten sales, simplify concepts, and enhance product offerings—always with a focus on building trusted customer relationships. Todd has spent the last 18 years innovating solutions with various software manufacturers; selling and implementing automation; and learning the difference between practical and theoretical by incorporating hands-on project experience with companies in the US, EMEA, and APAC.
Sessions
Achieving Competitive Advantage with FlexiCapture for Invoices Cloud (For ISVs, BPOs & Solution Providers)
4:00pm - 4:45pm,
Thursday, October 24
ABBYY has packaged its FlexiCapture for Invoices Cloud offering to deliver a compelling Invoice Capture-as-a-Service that complements the ISV's or BPO's cloud-based AP/P2P solution. This session begins with an introductory snapshot of market trends and opportunity. An overview and demonstration of the technology follows with focus on the key capabilities required by organizations seeking differentiation from an embedded, out-of-the-box invoice recognition and field extraction service.
Putting FlexiCapture Cloud into Practice
1:00pm - 1:45pm,
Friday, October 25
Now that FlexiCapture is available in a cloud environment, some new questions are popping up from the ABBYY community about how best to interact with their cloud tenants. In this session, we will explore how a tenant is created and the setup for a new account, including local and remote licensing.  From there, we will review uploading a local FlexiCapture project. Most importantly, we will look at the different ways in which our customers can interact with the cloud for ingestion, data set updates, and exporting the valuable information collected during the capture process. Finally, we will discuss how the ABBYY cloud team manages upgrades and notifications while ensuring the system remains available and responsive.