Ulf Persson
Chief Executive Officer, ABBYY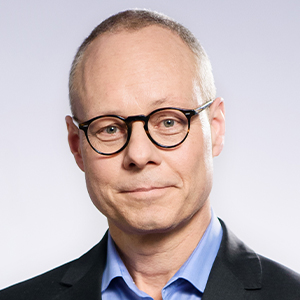 Biography
Ulf Persson was appointed CEO of the ABBYY Group in 2017 after serving as Chairman of the Board since 2015. He has served on the ABBYY Group Board of Directors since 2002.
Ulf is the co-founder and Managing Partner of Mint Capital. Prior to founding Mint in 2000, he was Managing Director of the $300-million AIG-Brunswick Millennium Fund. In the first half of the 1990s, Ulf managed exports of metals and raw materials from the CIS to European and US markets, as head of the Russian office of Axel Johnson and later at AIOC Corp.
Over the past 20 years, Ulf has been involved as an investor and board member in about 20 different growth companies, including Tablogix (logistics services), jNetx (telecom software), Parallel Graphics (web3D software), Socialist Ltd (social media advertising), 2V Studios (TV content production), Elecsnet (payment services), UCMS (HR & accounting BPO) and MyMoney (P2P car financing).
Ulf is a graduate of Stockholm School of Economics and the Swedish Defense Language Institute and holds a B.Sc. in Economics.
Session
ABBYY Today: Mission and Vision
8:30am - 9:00am,
Thursday, October 24
ABBYY continues to grow faster than the overall market and continues to expand our addressable market opportunity. Ulf Persson, CEO of ABBYY, will present the vision and strategy of ABBYY, as well as market trends driving ABBYY investments and its focus for 2020 and beyond.