Natalia Ryabinina
Head of Technology Product Marketing, ABBYY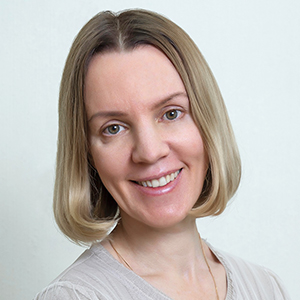 Biography
Natalia Ryabinina drives global Technology Product Marketing for all ABBYY products, with a focus on applying new AI- and NLP-based technological approaches into ABBYY products. She joined ABBYY in 2010 as a deputy director of the Linguistic Department, where she successfully developed and launched a cloud-based solution for education. Later, she was promoted to the position of deputy director of the FineReader Department, where she supervised all marketing, financial, and product management activities. Natalia is a graduate of the prestigious Moscow Institute of Physics and Technology (MIPT), where she specialized in Space Physics.
Session
Case Study: Leveraging NLP in Financial Services
4:00pm - 4:45pm,
Thursday, October 24
This session will be a demonstration of ABBYY FlexiCapture NLP capabilities and the use case of extracting unstructured content from Commercial loan and lease documents. We will be joined by Megan Hussey from Situs. Situs is the premier global provider of strategic business and technology solutions for the real estate finance industry. Situs has been a strategic partner in the development of the NLP solution.