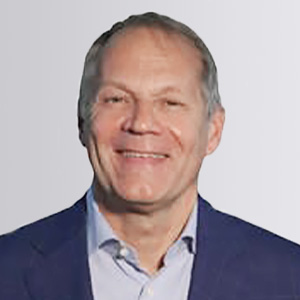 Digital Intelligence Consultant
Speaker's bio
Andrew is an ABBYY consultant and marketing executive with over 25 years of experience in document process automation with a particular focus on application software and best practices associated with data privacy and AI technologies. He is also a Certified Information Privacy Professional.
Webinars
The Siemens Global Business Services Intelligent Document Automation Journey
Thursday, December 3, 2020
English
14:00 BST
With the rising request for remote services and subsequent operations, Siemens Global Business Services recently implemented an ABBYY solution to support their services platform with AI, ML and NLP capabilities in order to automate document workflows in an intelligent way and improve customer experience as the key of business success and brand loyalty.
Join the webinar to discover how Siemens GBS...
...minimises customer friction through omni-channel customer service;
...reduces transaction costs through the application of service-oriented AI, Machine Learning and Process Automation technologies;
...reimagines the changing GBS dynamics by enhancing remote work practices and empowering the finance organisation with digitisation, automation and workforce optimisation through upskilling investments.
The New Realities of Supply Chain Risks in a Post COVID Economic Climate
Tuesday, November 10, 2020
English
Available on demand
The first wave of digital disruption enabled brands to sell directly to online consumers — and even allowed manufacturers to engage directly with industrial customers. But many existing supply chains lack transparency and resilience and have proved brittle in the face of increasing customer expectations, disruptions, and new levels of trade uncertainty.
Watch this webinar to learn:
How European companies digitize manual and paper-intensive processes to accelerate and scale their response to fluctuations in demand and supply.
What challenges are associated with gaining visibility into supply chain exposures.
Insights into Forrester's latest research on European companies' plans to reconfigure supply chains for greater responsiveness and resilience in the face of global supply chain disruptions.
Imagine running your law practice from the palm of your hands
June 18th, 2020
English
Available on demand
In this 30-minute webinar we will share with you how you can use ABBYY FineScanner to go from paper documents to virtual using your mobile device to manage your transactional work regardless of where you are. You will learn how your mobile device may be transformed into your virtual office
Achieve Resilience: Embedding Process Intelligence in Your Supply Chain Blueprint
June 23rd, 2020
English
Available on demand
Our recent crisis has process and automation efforts rapidly moving forward to secure an unwavering future, while mitigating impacts of market disruptions, assuring supply chains are optimized for tomorrow; making transformation more important now, than ever.
Experts will lead this interactive discussion, demonstration, and delve into how you can accelerate your Supply Chain transformation, as the pandemic further paves the path for supply chains to go digital.
Take a Digital First Approach to Streamlining Your Law Practice
June 24th, 2020
English
Available on demand
In this 30-minute webinar we will explore how you can use ABBYY FineReader desktop software to modernize and automate your legal operations by implementing accurate processing of legal documents. Take a digital-first approach for document intake, review and collaboration.
Shifting Your Finance Operations for the 'New Normal': Strategies for Success
June 25th, 2020
English
Available on demand
Shifting to the next phase of a COVID-19 world, finance leaders globally are facing ongoing challenges: ranging from general maintenance of operations, including technology infrastructure limitations and cash management - to adjusting to new realities and addressing fraud risks due to changes of internal control - and more - accelerating needs to quickly re-architect supply chains.
This interactive discussion and demonstration highlights real-life examples and approaches that can evolve your organization's digital transformation efforts, to design a sustainable future.
To register for multiple webinars at once, please click here