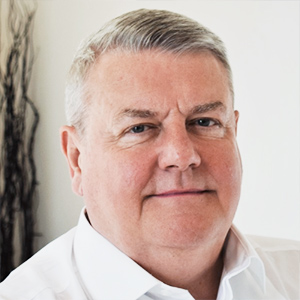 CEO
Speaker's bio
After a joint honours degree in Computer Science & Accounting at Manchester (1981) Chris got involved in IT, and over 40 years has developed and implemented a wide range of Industrial and Information Management Solutions. The last 30 years has been focused on digital transformation. Using a combination of data capture (OCR), data management, and data distribution, combined with business process re-engineering (BPR), and workflow style systems to improve business operations and save time and money. More recently the use of new technology for artificial intelligence (AI), and robotic process automation (RPA) has made the deployments even more effective and efficient. Chris's clients have included: RBS Group, DVLA, PRS for Music, Lloyds Bank, CashPlus Bank, Nottinghamshire County Council, South Western Ambulance Trust, HMRC, East Midlands Railway, Dell and NATO. For the last 5 years Chris has been CEO at Engeneum leading the development of their Engeneum Digital Asset Management SaaS solution that provides the 'glue' to deliver automated document solutions based on ABBYY products. Outside of work Chris is a Liveryman of the Worshipful Company of Information Technologists (WCIT).
Webinar
Transforming AP Operations: More than Adding Automation, It Requires Content Intelligence
October 29, 2021
English
Available on demand
Due to the Pandemic, Shared Services teams found themselves thrust into remote work with operations that still relied on paper-based processes executed with manual workflows and handoffs. When office doors started to close, documents remained locked inside and new deliveries stacked up in mail collection areas of unattended offices. Working from home became mainstream overnight. Laptops were fired up and so were a host of concerns about how documents and data would be captured, stored, and shared. Although electronic exchange of documents became more normalised, many teams found that their operations were not well-suited to digital business.
The question lies, how has work been redesigned?
Find out during this webinar, reflecting key findings from SSON's Global State of AP Automation Survey in partnership with ABBYY. Industry case studies and subject matter expertise will be shared to provide a reference on how to apply learnings from the results.
During this webinar you will learn how to:
Take a self-service approach to uncover AP inefficiencies
Develop the right strategy for successful AP Automation
Seamlessly integrate with existing ERP systems
Take a holistic view of the AP cycle and maximize efficiency and outcomes