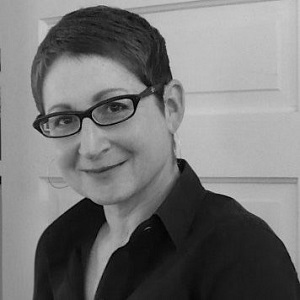 Solution Marketing Manager, Insurance
Speaker's bio
Eileen Potter is solution marketing manager for insurance at ABBYY. She has more than 25 years of insurance and insurance technology experience with extensive knowledge of commercial, personal, and specialty lines, including insurance operations on both the agency and company levels. She has worked in independent agency and managing general agency operations in a variety of roles including commercial marketing and underwriting. Her software background includes systems marketing, sales support, and implementation roles with organisations including Appian, One Inc, Duck Creek Technologies, and Fiserv, among others.
Webinar
Digitisation: How can insurers and brokers optimise processes for business gains?
May 11th, 2021
English
Available on demand
The Covid-19 pandemic has accelerated the need and appetite of both insurers and brokers to embrace digitisation and review their business practices in order to better align with today's 'new normal', where digital services and a seamless online experience are considered essential by consumers and insurance staff alike.
In this webinar, hosted by Insurance Times, a leading panel of industry experts explore how insurers and brokers need to uncover the nuts and bolts of their back office processes and functionality in order to digitally optimise and improve current practices and flows of work. This includes distinguishing between what processes will benefit from automation, as well as understanding where a human touch is still essential.
Overcome Organisational Silos, Leverage Internal Data and Promote a Data-Driven Underwriting Culture
June 28th, 2021
English
Available on demand
Watch this panel session from Intelligent Insurer's Underwriting Innovation Europe virtual conference 2021, to learn more about how to:
Formulate and correlate financial data, client data and risk data effectively across the business, overcoming antiquated systems and a lack of consensus between departments to foster a data-driven culture
Leverage granular data and build in-house models to make better decisions for insuring perils. Establish underwriting protocol, ensure consistency, and ultimately drive underwriting profitability
Marry interpersonal skills with the latest understanding of statistics, analytics and emerging technologies—such as AI/ML, blockchain and the internet of things (IoT)—to usher in a new era of tech-savvy underwriters who are confident building models and integrating vast quantities of data
Discuss the converging role of the actuary and underwriter: As actuaries have greater control over pricing, what impact does this have on innovation? How can actuaries, data scientists and underwriters working more effectively together to make better pricing and risk decisions?
Feed claims data back into underwriting in a robust and standardised way to enable a better view of risk, as well as more accurate pricing and reserving.
How insurers and brokers can grasp a better understanding of their internal processes and how to analyse where digitisation and automation can provide additional benefits.
Realising Better Underwriting Outcomes through Process Intelligence
September 28th, 2021
English
The hardening market has made underwriting efficiency – and profitability – top of mind for insurers. No longer able to rely on investment income to balance disappointing outcomes, the industry is now looking to new technologies to save the day.
But, improving your underwriting processes is not a once and done project. There are a lot of moving parts to consider, new data will continue to accumulate, and hence processes need to be monitored and optimised on an ongoing basis.
Join Neil Ward Dutton from IDC, Dermot McCauley from Lithe IT, and ABBYY's Process Mining and Insurance Solutions Leaders for this webinar to learn more about not only "what to do", but also "how to do it":
The latest trends in intelligent automation practices
How to use data to improve underwriting processes and facilitate decision-making of technol-ogy investments
How to enhance operational efficiency, improve customer experience, and accelerate impact-ful digital transformation with Process Intelligence
How to leverage AI to analyse your processes in real time, identify bottlenecks, and predict future outcomes